Pristyn Care
General surgeons at Pristyn Care are the best and well-known medical professionals in India. We follow world-class health care guidelines to treat diseases like Anal Fistulas, Fissures, Piles, Hemorrhoids, Bawaseer, Pilonidal Sinus, Hydrocele, Varicocele, Hernias, Gallstones, Circumcision and Varicose Veins. We use the latest and advanced medical devices along with USFDA approved surgical techniques to provide the utmost care and reduced risk of infection to all the patients. All our general surgeons are experts in providing the safest and risk-free surgeries like Laser Fistula Surgery, Laser Pilonidal Sinus Treatment, Laparoscopic Hydrocelectomy, Laser Piles Treatment, Laparoscopic Hernia Repair Surgery, Laser Circumcision, etc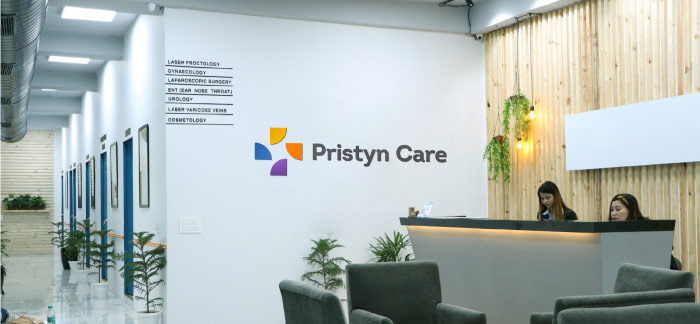 Timings: Monday-Saturday (10:00 AM-8:00 PM)
Speciality: General Surgeon, Gynaecologist
Address
No 104, Beauty Arcade, Khopat, Comrade Rajaram Vishnu Rawool Marg, Thane, Thane, Maharashtra 400601
Indira IVF, Borivali
With our ever changing lifestyles and new transformations in the social construct, a new set of health problems have started to emerge. Infertility is one of them. At Indira IVF clinic, your infertility woes are treated in a kind, compassionate manner. An empathetic approach is how such a sensitive issue needs to be dealt with and that is how it is done here. All procedures are performed in a thoroughly professional manner under the hands of talented and skilled staff.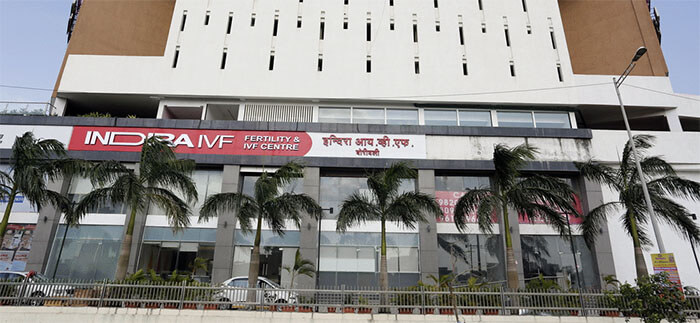 Salient Features
Spacious, clean and highly aesthetic ambiance
Facilities for donation of sperms, eggs and embryos to help couples conceive
State of the art sonography technology to diagnose medical conditions correctly
Laparoscopy and hysteroscopy used to visualize reproductive organs internally
Treatment solutions include IVF, ICSI, IUI, blastocyst culture and transfer, etc.
Laser Assisted Hatching for patients when conventional assisted reproductive treatments don't work
Cryopreservation facility for storage of eggs, sperms and embryos to be used as and when needed
All procedures performed under highly aseptic conditions
Proper patient counseling and follow ups throughout the course of pregnancy
Esteemed Panel of Doctors
Dr.Rinoy Sreedharan, Infertility Specialist
Dr.Kanika Kalyani. Infertility Specialist
Dr.Nivedita Goverdhan, Infertility Specialist
Dr.Prachee Kulkarni, Infertility Specialist
Address
Shop no. 2 & 3,
B+G+1 AMBROISA Building,
Western Express Hwy,
Devipada, Borivali East,
Mumbai, Maharashtra 400066
---
Nanavati Super Speciality Hospital, Vile Parle
Among the oldest hospitals of Independent India, Nanavati Super Specialty hospital strives to provide care and treatment to all strata of society. The team of infertility specialists at this hospital have answers to the woes of parents not able to conceive a child. Special counseling sessions are held for couples to make them understand the importance of reproductive health and care to be taken in order to have a healthy and happy baby. A variety of techniques are used to aid in proper conception depending on the health condition of the expecting parents.
Salient Features
Inpatient accommodation capacity of 350 beds
HEPA filter systems to keep the air sterilized in operation theaters
24/7 accident and emergency services
Round the clock pharmacy and blood banks available
Latest imaging techniques like CT scan, MRI, ultrasound, digital radiography, etc.
Special facility for genetic testing to determine the cause of unexplained infertility
IUI, ICSI, GIFT, blastocyst culture and transfer among the many infertility treatments
Surgical, non-surgical and medical treatment options available
Esteemed Panel of Doctors
Dr. Sanket Pisat, Infertility Specialist
Dr. Rupali Dharwadkar, Infertility Specialist
Dr. Mohan A. Gadam, Infertility Specialist
Address
Swami Vivekanand Marg,
Vile Parle West,
Mumbai, Maharashtra 400056
---
Indira IVF, Navi Mumbai
Equipped with the latest diagnostic techniques and a strong team of talented infertility specialists, assisted reproduction techniques are the forte of Indira IVF clinic. Couples seeking a solution for their inability to conceive a baby can now rely on this trusted chain of clinics and experience the joy of parenthood.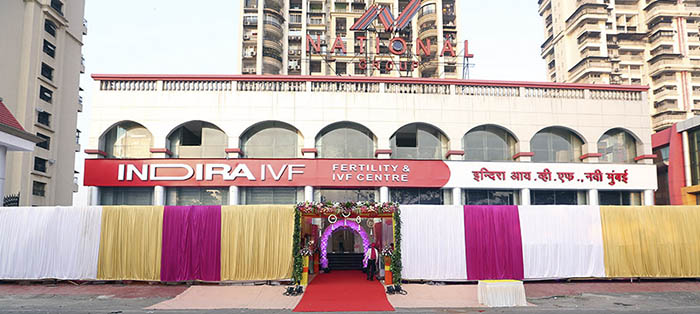 Salient Features
All procedures performed under highly aseptic conditions
Highly competent and experienced medical staff
Special counseling and therapy sessions for couples
Proper infertility workup performed to determine cause of worry and course of treatment
Blastocyte culture transfer, ICSI, IUI, GIFT and many such treatment options available
Laser assisted hatching of eggs used in special conditions
Cryopreservation facility for those who wish to store their healthy eggs, sperms and embryos to be used later
Confidentiality of patients and donors maintained at all times
Dr.Amol Naik, Infertility Specialist
Dr.Nagadeepti Naik, Infertility Specialist
Dr.Praveen C Thokal, Infertility Specialist
Address
Sea Queen Heritage, P.N. 6,
Sec, 18, Palm Beach Road,
Sanpada, Navi Mumbai, Maharashtra
---
Kohinoor Hospital, Kurla
Maintaining a strong presence since almost 6 decades, the Kohinoor group has forayed in different ventures, including healthcare. This hospital offers a host of services and treatments for anyone who seeks quality healthcare at its doors. With the latest technology and a team of doctors completely dedicated to providing the best of treatment, there is now a glimmer of hope for those couples who have trouble conceiving a bay naturally.
Salient Features
Approved by NABH
World's second LEED Platinum certified hospital
175 bedded medical facility
Emergency Room capacity of 6 beds along with 27 bedded ICU
Blood bank and pharmacy services active 24/7
Clean and comfortable ambiance
Treatments solutions include ICSI, IUI, GIFT, etc.
The latest imaging facilities like ultrasound, MRI, CT scan, digital radiography, etc. used Thorough evaluation of patient's health performed using a comprehensive infertility workup Therapy sessions for expecting couples
Proper counseling and follow ups throughout the period of conception and gestation
High quality pathology labs to carry out testing procedures
Esteemed Panel of Doctors
Dr. Smita Orke, Infertility Specialist
Dr. Satyendra Prabhu, Infertility Specialist
Address
Kirol Road, Off LBS Road,
Kurla West, Mumbai,
Maharashtra 400070
---
Currae Specialty Hospital, Thane
When IT meets healthcare, we get Currae Hospital, a place where treatment solutions for various specialties are offered under one roof. Because of high mental stress and poor physical health, infertility has become a worrisome issue for many couples trying for a baby. With the help of well experienced infertility specialists at Currae Specialty Hospital, your dreams of having a tiny angel of your own can become a reality.
Salient Features
Certified by NABH
Infertility workup comprehensive and all inclusive
Genetic testing facility for evaluating the possibility of any genetic abnormality in offspring
Hysteroscopy and laparoscopy procedures for advanced infertility evaluation
PESA, TESA, TESE and MESA procedures for comfortable collection of sperms
IUI, ICSI, GIFT, blastocyte culture transfer and other infertility treatment procedures performed here
Therapy and counseling programs for guiding couples through the treatment process
Cryopreservation of eggs, embryos and sperms for later retrieval and use
Esteemed Panel of Doctors
Dr Rita Modi, Infertility Specialist
Address
Ground floor,
Highstreet cum Highland Corporate Centre
Near Big Bazaar,
Kapurbawdi Junction,
Thane (West)
Thane, Maharashtra 400607
---
Indira IVF, Bhandup
What started as a small clinic in the late 80s has become an umbrella of multiple infertility treatment centers across different places in India. Indira IVF clinic is equipped with the latest advances in assisted reproduction techniques and provides each desirous parent a solution which suits their present physiological condition. All procedures, whether diagnostic or therapeutic are carried out in an aseptic manner without causing any inconvenience to the patient.

Salient Features
Client and donor confidentiality and privacy maintained at all times
MESA, TESA, TESE and PESA procedures for collection of sperm
Genetic testing facility to detect any possibility of abnormality in the offspring
Multiple treatment options available for females like ICSI, IUI, GIFT and blastocyte culture transfer to infertility
Minimally invasive procedures given priority over open surgeries
Imaging facilities like ultrasound to diagnose problems and determine the course of treatment
Special counseling to help couples through the process
Confidentiality respected and maintained at all times
Cryopreservation of eggs, sperms and embryos done here
A comprehensive infertility workup to determine the couple's reproductive health
Donation programs to help other couples in the conception process
Esteemed Panel of Doctors
Dr.Rinoy Sreedharan, Infertility Specialist
Address
Partial Ground & 1st Floor,
Shop No. G-3-B Filix Tower,
CTS No 216-C & 216-C (Part)
Opp. Asian Paints Company,
Lal Bahadur Shastri Marg, Bhandup West,
Mumbai 400078, Maharashtra
---