Swine Flu Test (H1N1) Cost
Swine Flu Test (H1N1) Cost
Swine flu or H1N1 is a contagious disease that spreads similarly like any other seasonal flu. People carrying this disease usually sneeze or cough, spraying tiny virus drops into air; thus spreading it to others. Secretions from the patients nose and back of his/her throat is collected during swine flu test. Symptoms such as a running nose, throat irritation, sudden fever, headache and joint and muscle pain suggest presence of swine flu and are reasons to visit your doctor for tests.
Swine Flu Test (H1N1) Cost in Various Indian Cities
We have Swine Flu Test (H1N1) price information in
20
cities.
| City | Average Price | Starting Price | Price Upto |
| --- | --- | --- | --- |
| Bangalore | Rs. 3200.00 | Rs. 2000.00 | Rs. 5100.00 |
| Chennai | Rs. 4450.00 | Rs. 2500.00 | Rs. 6000.00 |
| Jaipur | Rs. 3930.00 | Rs. 1800.00 | Rs. 5500.00 |
| Mumbai | Rs. 5000.00 | Rs. 4000.00 | Rs. 6000.00 |
| Delhi | Rs. 5333.00 | Rs. 4500.00 | Rs. 7000.00 |
| Noida | Rs. 4793.00 | Rs. 4000.00 | Rs. 5880.00 |
| Pune | Rs. 5500.00 | Rs. 5000.00 | Rs. 6000.00 |
Swine Flu Test (H1N1) FAQs
Q: What is swine flu?
A: It is an acute disease that affects the respiratory tract of animals (mostly pigs) and can be easily transmitted to humans. It is caused by H1N1 virus.
Q: Is swine flue a communicable disease?
A: Yes. Swine flu can be easily spread to other people; either through inhaling cough or sneeze droplets of an infected person, or by touching the objects that have been contaminated by the virus.
Q: Why is swine flu test required?
A: If you have been experiencing symptoms like fever, runny nose, headaches, weakness & fatigue along with an upset stomach, your doctor may order a swine flu test. Some may develop severe respiratory and/or neurological symptoms.
Q: How is a swine flu test performed?
A: Usually a 'nose-swab' or a nasopharyngeal sample is used for further assessment. Rapid tests are performed some times but these lack specificity and accuracy of result.
Q: When is swine flu the most contagious?
A: The contagious phase begins one day before actual infection starts and can extend to a period of 7-14 days, depending on the severity of disease.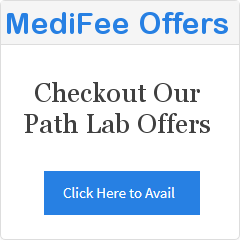 ---
Executive Health Checkup : Blog : About Us : Contact Us : Privacy Policy : Terms of Use