Are you familiar with the term sleep hygiene? It is a term used to collectively describe your bedtime and night time rituals and habits. The behaviours and habits can promote a good sleep routine and help in maintaining health.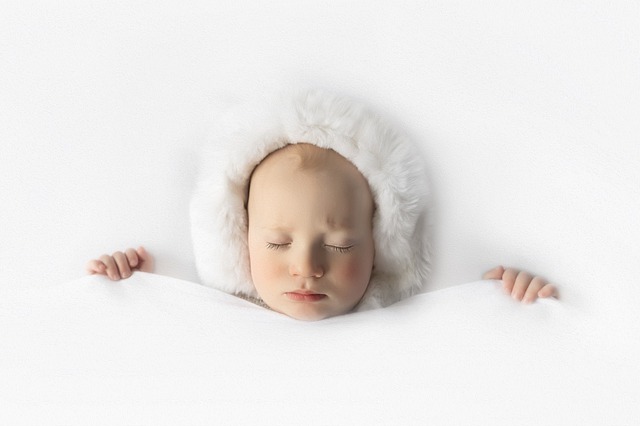 Having a good night's sleep is an essential part of your routine in this world that is working 24/7. But bad sleep hygiene may prevent you from getting required amount of sleep and can often lead to decreased energy levels, low performance, can disrupt mood, and several other issues that may decrease your overall health. Getting enough sleep improves overall health quality, mood, energy levels, and performance.
The sleep-wake cycle of our body is controlled and regulated by an internal clock in the brain. Almost all our physical activities and processes are synchronized with this 24-hour physiological clock. Good sleep hygiene ensures good quality sleep, and is critical in maintaining balanced mental, emotional and physical health.
The most important elements to a good sleep are quiet room, dark room, cool temperature, and a comfortable bed or mattress. If you have these 4 essentials covered, you are most definitely on your way to a better sleep routine.
However, incorporating or improving one thing in your sleep hygiene can assist you in getting that fruitful good night's sleep you are striving for. Here are some tips to follow that will definitely assist you in regulating your bed time habits.
Maintain a schedule and be in tune with your sleep-wake cycle:
The most important and easiest thing you can do, is sleep and wake up on the same time everyday. Even on weekends. Yes, that's right! Sleeping in to catch up on sleep can disrupt your body's habit of falling asleep at a particular time and will make it harder for you to fall asleep the next time. Stay in tune with your body's sleep and wake cycle.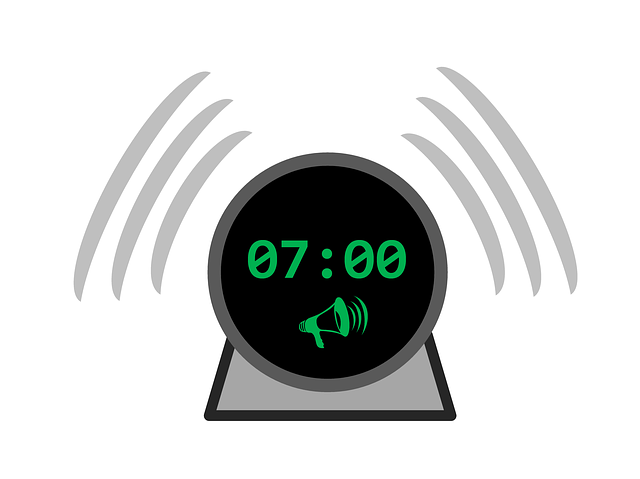 Hitting snooze is another toxic habit and should be avoided at all costs. Set up an alarm for the exact time you want to get up. Hitting snooze every now and then will disrupt your sleep pattern. This will leave you feeling groggy and will result in you waking up with a headache.
It has been observed that light plays a major role in helping your body stay awake and fall asleep. Light has a profound effect on our biological clock and can affect the sleep-wake cycle to a great extent. Light exposure incorporates feelings of wakefulness, alertness, and makes you feel energetic.
This exposure to light at night can have unpredictable effects on sleep. Excess light exposure will trick your brain and body to believe it is day time and make it harder to fall asleep.
So stop using your phones, tablets, e-book readers, when you are in bed. Don't watch television in bed as it uses blue light, that brain perceives as sunlight, and will interfere with your body's ability to sleep. Dim the light an hour before you sleep to allow your body to start its progression towards sleep. Hang up dark curtains. Make your room as dark as possible.
Exercising helps you stay healthy, fit, and energized, and improves overall health. It can also tire your body by the time its time for bed. However, exercise should be done 3 hours before bed time. This is because exercising before bed can stress the body, making it difficult to fall asleep. The more energized and awake the body is, the harder it is to fall asleep.
Cognitive Behavioural Therapy:
Negative thoughts and actions hinder your ability to sleep. Cognitive behavioural therapy helps in sorting and relaxing these thoughts of yours and helps you develop a habit that promotes good sleep hygiene. This therapy may help people recognize and realise how their thoughts and thought processes affect their sleep schedule.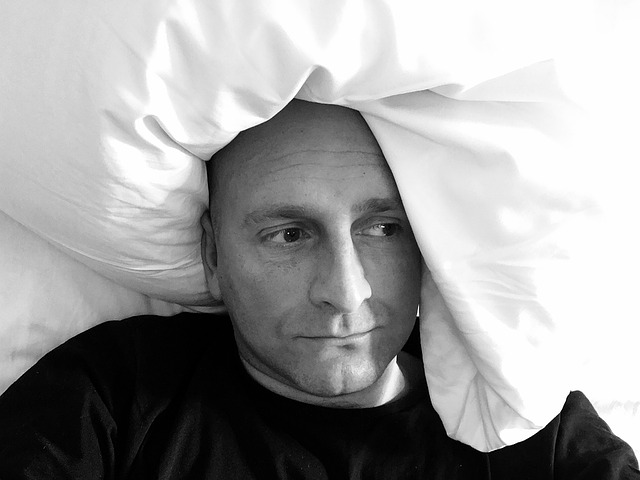 Cognitive therapy helps people suffering from insomnia get rid of constant inappropriate and absurd thoughts that largely keep them awake at night. It also gives ideas and solutions about other conditions and situations that may be affecting the sleep cycle and patterns.
Eliminate Caffeine Intake Before Bed:
Caffeine promotes alertness and acts as a stimulant. It interferes with adenosine receptors and prevent you from feeling sleepy. This could disrupt your sleep cycle and can cause frequent awakenings. Hence, avoiding coffee, soda, or tea, a couple of hours before bed is suggested.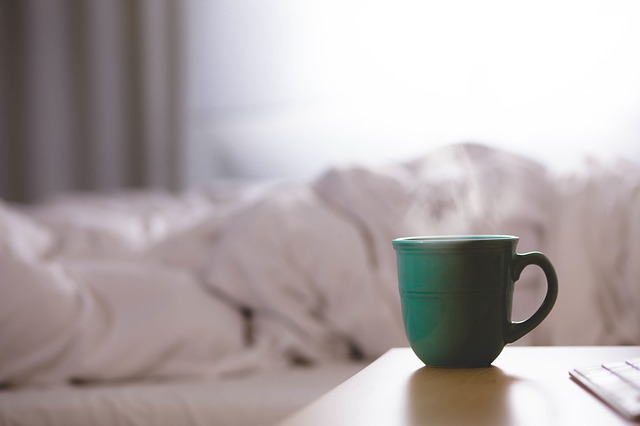 Similarly, alcohol may induce immediate sleepiness, but it can result in frequent waking up during odd hours at night and ultimately result in a non-restful sleep. Try having a glass of warm milk or herbal tea to sleep better.
Go to bed only if you are sleepy. If you are not sleepy and force yourself to sleep, it might cause frustration and anger, and may keep you up longer than necessary. When this happens, do something other than trying to force yourself to sleep. Read a book, go to another room, take a walk, or do something that will make you tired and sleepy. Also, avoid falling asleep at places other than your bed. This can also disturb your sleep schedule.
Avoid Bedtime Use of Electronic Devices:
Studies have reported that increased screen time after bed has been associated with sleep anxiety, increased frequency of waking up at night, and over all total sleep disturbance. This is because, these devices use blue light that, as written above, tricks the brain into recognizing it as sunlight and decreased the production of melatonin, which in turn results in your body being awake.
If you suffer from insomnia, do not work, watch TV, make phone calls, or use mobile when in bed. This can increase alertness and can increase the difficulty of falling asleep. Use your bed only for sleeping and relaxing.
An ideal environment is a dark, cool, quiet room with a comfortable bed and minimal background noise.
Say No to Large Meals and Drinks Before Bed:
Late dinner and a large meal activates your digestive system and having them right before bed will keep you up. If you suffer from heartburn, eating and drinking too close to the bedtime, can aggravate your symptoms. Instead, a small snack or a small meal for dinner, several hours before bedtime, is advised.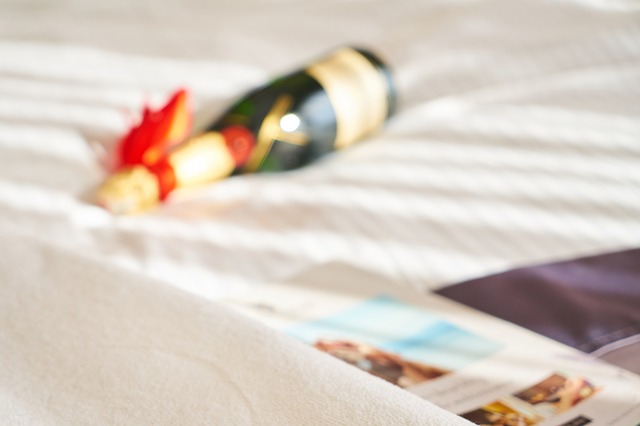 Similarly, fluid intake close to the bedtime should be reduced. This is because excessive fluid intake can keep the bladder full and guarantee a lot of trips to the bathroom that is going to disturb your sleep.
Unwind and Clear Your Head before Sleeping:
Laying in bed thinking about what tomorrow would bring is a habit everyone is a victim of. This has a severe negative impact on your sleep schedule. However, this can be solved.
Consider allotting a period of time before bed, possibly after dinner, to worry about tomorrow. You can make a list of all the goals you have to finish tomorrow, review them, make plans accordingly and get organized. That effectively reduces a lot of stress, anxiety and concerns of the next day.
This could help you sort out all your thoughts and work related concerns, and help you get that much needed sleep.
If you suffer from insomnia or thrive on low levels of sleep, there are a lot more options and steps you can take to bring about a much needed change in your behaviour and lifestyle. These ten tips can help you beat sleeplessness and overcome common difficulties you might face in falling asleep.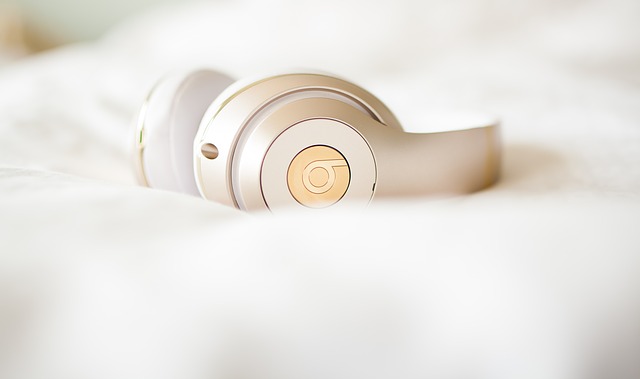 Every time you face difficulty in falling asleep; take a warm bath, listen to relaxing music, do some yoga that will relax your mind and body, and stay calm. Always make sure your bed is comfortable and control the environment in which you are likely to fall asleep. Anxiety related to sleep can cause trouble in falling asleep, which is why avoiding it all costs is an essential step.
Afterall, getting a good night's sleep is the key to a healthy, happy, and long life.