A report from the Times of India early this month announced that India will organize the largest eye care awareness campaign in Navi Mumbai. Called Nanhe Nayan, it will aim at checking the eye sight of close to 60,000 school children. Eye experts will be called in for the examination.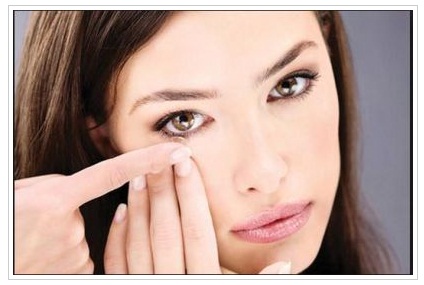 With the country paying attention to the needs of eye care, we decided to call for attention to the issue too. With our changes in lifestyle, sleeping patters, work environment and diet, the eye is suffering. You may not realize the importance of some of these things and the difference they make to your eye sight. But with every change, our eye is struggling to keep up. To help out, here is a list of things that change the way you look, literally. 
1. Diet:
You need to start including vitamins, non-proteins and leafy vegetables in your diet. Fruit juices, for example, are great ways to ensure that you get your daily supply of vitamins and minerals. Load up on dark pigmentation fruits such as cherries, grapes, mulberries and strawberries. Did you know diabetes is a leading cause of blindness in adults? So a well balanced and healthy diet is the first step to ensuring good eye care.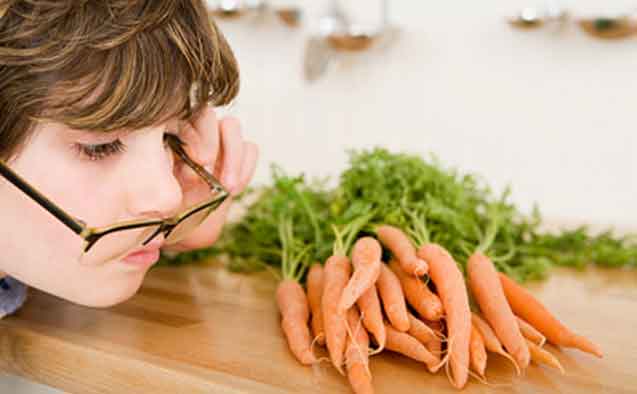 2. Stub it out:
Cataracts, macular degeneration and optic nerve damage are some of the by products of the smoke you just had. Usually people only speak of the damage smoking is doing to you lungs, but the nerve and tissue damage to your eyes is also plenty worrisome. This is just one more very important reason to quit now.
3. Visit your eye doctor today:
Make it a habit to visit your eye doctor even when you don't have a bursting headache or think you need to get your eye power checked. A regular visit will keep your eye sight corrected and you can adjust the power of your glasses even with a slight variation. Eye check-ups will also increase the chances of early detection of other diseases such as diabetes, since the symptoms will be present.
4. Sun glasses:
Pick out a good pair of sunglasses that is at least 99 or 100 per cent AVA or AVB protected. UV rays are extremely harmful to the eyes and increases your chances of developing a cataract. Even if you wear glasses or contact lenses, a pair of sturdy sunglasses will block the harmful rays and keep your eyes protected.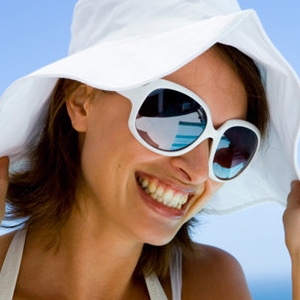 5. Look away from your screen:
If your job involves staring at a computer screen all day long while you crunch numbers, your eyes are more likely to get damaged. Even with those non-reflective green coating on your glasses. Write a note next to your desk which will remind you to look away from your screen every twenty minutes. Perform eye exercises at work while doing so. Ideally, increase and reduce the distance of your eye focus by looking at objects in the workplace that are placed at different distances.
6. Maintain your weight:
Obesity and diabetes are major causes of blindness. If you are slightly overweight or borderline obese, you need to start exercising, not just for the sake of your heart but also for your eyes. If you maintain a solid diet and exercise regularly, it increases your circulation and reduces the risk of developing glaucoma by reducing the pressure in your eyes.
7. Good night's sleep:
If you're working all day and your idea of relaxing is binge watching the latest TV show, then maybe you should give your eyes a break. Stress can cause your eyes to become weak and increases your eye power. Perform a more relaxing activity after work at least three times a week. Choose from activities such as going for a walk, gardening, cooking, or meditating. If you're feeling the strain on your eyes, keep your book or Kindle away for the night. Tuck in early. A good night's sleep can do wonders for your eye sight.
8. Home remedies:
The old wives' tales about how to take care of your eyes with things you can whip up in a kitchen are not all false. Cucumber juice works and so do slices of cucumber placed for ten minutes on your closed eyelids. Same goes to tomato pulp and rose water.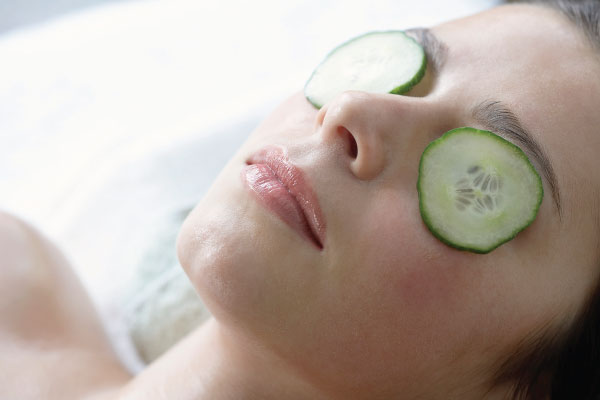 Eye care is one of the most significant challenges our country faces today. In order to fight the larger battle of partial or complete blindness or to ensure good eye sight at an older age, make sure you follow these simple remedies. When you visit your doctor next month, maybe you'll see better results.