How Healthy Are You?
How Healthy Are You Quiz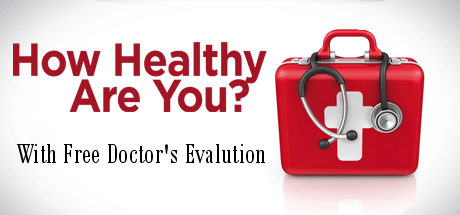 Take This Health Quiz
Take this very simple 10 question quiz to find out how healthy are you.
Is your heart functioning perfectly? Do you think your mind is fit? Are you at risk of some disease and not aware?
At the end of the quiz, you will also have an option to send the result of the quiz to our doctor for free evaluation.
Disclaimer: This quiz's output is just the algorithimic calculation based on standard values. It is not definitive or doctor's advice. This is simply a try to do a reality check on your current state of health. This does not replace a doctor's visit.
---
Executive Health Checkup : Blog : About Us : Contact Us : Privacy Policy : Terms of Use