Adenosine Deaminase is a type of protein present in various cells of body. This protein is related to lymphocyte activation and is clinically tested to determine pleural tuberculosis. Pleurae are covering membranes of chest cavity and are also present at the exterior lining of lungs. When Mycobacterium Tuberculosis attacks, it causes increased production of ADA that can be detected in Pleural Fluid. Thus, Adenosine Deaminase Test is ordered, along with many other lab examinations.
Inflammation or infection of pleural cavity results in accumulation of fluid in the area, leading to various health hazards. Doctors order Adenosine Deaminase test, when patients complain of severe cough accompanied with blood, chest pain, chills and night sweats, very high fever etc. When pleural fluid shows traces of ADA, tuberculosis is confirmed.
Get discount upto 45% on Adenosine Deaminase Test test in your city. Just select your city.
City:
Adenosine Deaminase Test Cost in Various Indian Cities
We have Adenosine Deaminase Test price information in
28
cities.
Thyrocare (Order Online, Pay at Home)
Adenosine Deaminase Test (By Thyrocare)
Rs. 900.00 800.00 (10% Online Only Discount)
Free home sample pickup in 400+ cities. Report in 24 hrs.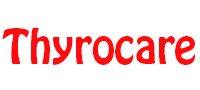 Book Now & Pay at Home > >
| City | Average Price | Starting Price | Price Upto |
| --- | --- | --- | --- |
| Bangalore | Rs. 668.00 | Rs. 480.00 | Rs. 970.00 |
| Chennai | Rs. 687.00 | Rs. 480.00 | Rs. 850.00 |
| Ghaziabad | Rs. 623.00 | Rs. 450.00 | Rs. 800.00 |
| Gurgaon | Rs. 665.00 | Rs. 480.00 | Rs. 850.00 |
| Hyderabad | Rs. 612.00 | Rs. 450.00 | Rs. 850.00 |
| Kolkata | Rs. 725.00 | Rs. 550.00 | Rs. 850.00 |
| Lucknow | Rs. 940.00 | Rs. 700.00 | Rs. 1200.00 |
| Mumbai | Rs. 977.00 | Rs. 800.00 | Rs. 1260.00 |
| Delhi | Rs. 708.00 | Rs. 480.00 | Rs. 850.00 |
| Noida | Rs. 465.00 | Rs. 450.00 | Rs. 480.00 |
| Pune | Rs. 588.00 | Rs. 400.00 | Rs. 850.00 |
| Tirupati | Rs. 600.00 | Rs. 400.00 | Rs. 1100.00 |
Undergoing this test involves collection of pleural fluid and then testing it under laboratory conditions. Individuals do not need to make any prior preparation for this lab test. However, discussing medicines and other concerns, is always a good practice.
Your health care provider will help you relax and settle down on a chair or hospital bed. The area on the surface of your chest that needs to be punctured for fluid collection is then numbed using anesthesia. A needle is then inserted deep within pleural cavity that in return suctions out the required fluid. This fluid is then collected and tested for ADA traces.
It must be noted that patients who have severe breathing troubles need to inform doctors before hand. During the procedure, if you feel excess chest pain and shortness of breath, do indicate the doctor immediately. Once you are done with the procedure, the punctured area is cleaned and covered by a gauze. And when your doctor finds you fit enough to return back, you can leave for home and start with your day to day activities.
Adenosine Deaminase Test FAQs
Q: Chemically, what is ADA (Adenosine Deaminase) comprised of?
A: Adenosine Deaminase (ADA) is chemically an enzyme. It is composed of chains of complex proteins known as peptides.
Q: What are the functions of ADA?
A: In human beings, ADA is responsible for maintaining a healthy and responsive immune system and nervous system. It is also known to play a significant role during pregnancy.
Q: Which health disorders can be detected by performing ADA test?
A: ADA test is advised to determine presence and intensity of tuberculosis. Other disorders which may be diagnosed with this test are, rheumatic affections, sarcoidosis, psoriasis and other auto-immune diseases.
Q: How is ADA test performed?
A: ADA test is usually performed by obtaining pleural fluid through a process known as thoracentesis. In cases where disorders other than T.B. are to be diagnosed, a blood sample is useful to perform the test.
Q: Is ADA test useful during follow ups?
A: Yes, ADA can also be performed during follow ups. This allows doctors to assess the level of improvement in patients after medical treatment has been initiated for their specific health condition.