This test detects the AFP level in blood of pregnant women. AFP is made in the liver and yolk sac of unborn babies. This amount in blood of any pregnant woman aids in finding whether her baby has problems such as anencephaly and spina bifida.
AFP (Alpha Feto Protein) Test Cost in Various Indian Cities
We have AFP (Alpha Feto Protein) Test price information in
88
cities.
Thyrocare (Order Online, Pay at Home)
Alpha Feto Protein (AFP) Test (By Thyrocare)
Rs. 900.00 700.00 (20% Online Only Discount)
Free home sample pickup in 400+ cities. Report in 24 hrs.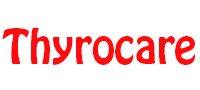 Book Now & Pay at Home > >
| City | Average Price | Starting Price | Price Upto |
| --- | --- | --- | --- |
| Agra | Rs. 568.00 | Rs. 300.00 | Rs. 800.00 |
| Ahmedabad | Rs. 532.00 | Rs. 250.00 | Rs. 850.00 |
| Ahmednagar | Rs. 850.00 | Rs. 700.00 | Rs. 1200.00 |
| Allahabad | Rs. 762.00 | Rs. 550.00 | Rs. 950.00 |
| Anantapur | Rs. 196.00 | Rs. 80.00 | Rs. 400.00 |
| Aurangabad | Rs. 821.00 | Rs. 500.00 | Rs. 1800.00 |
| Bangalore | Rs. 889.00 | Rs. 350.00 | Rs. 1800.00 |
| Belgaum | Rs. 817.00 | Rs. 600.00 | Rs. 1000.00 |
| Bharuch | Rs. 555.00 | Rs. 400.00 | Rs. 800.00 |
| Bhavnagar | Rs. 495.00 | Rs. 300.00 | Rs. 650.00 |
| Bhopal | Rs. 522.00 | Rs. 200.00 | Rs. 850.00 |
| Bhubaneswar | Rs. 564.00 | Rs. 100.00 | Rs. 850.00 |
| Bikaner | Rs. 755.00 | Rs. 600.00 | Rs. 900.00 |
| Chandigarh | Rs. 628.00 | Rs. 400.00 | Rs. 1000.00 |
| Chennai | Rs. 714.00 | Rs. 300.00 | Rs. 2500.00 |
| Coimbatore | Rs. 570.00 | Rs. 350.00 | Rs. 900.00 |
| Ernakulam | Rs. 425.00 | Rs. 250.00 | Rs. 550.00 |
| Faridabad | Rs. 645.00 | Rs. 150.00 | Rs. 800.00 |
| Ghaziabad | Rs. 721.00 | Rs. 350.00 | Rs. 1000.00 |
| Gorakhpur | Rs. 810.00 | Rs. 700.00 | Rs. 1090.00 |
| Guntur | Rs. 417.00 | Rs. 200.00 | Rs. 500.00 |
| Gurgaon | Rs. 781.00 | Rs. 600.00 | Rs. 850.00 |
| Guwahati | Rs. 883.00 | Rs. 600.00 | Rs. 1275.00 |
| Gwalior | Rs. 850.00 | Rs. 600.00 | Rs. 1000.00 |
| Hooghly | Rs. 653.00 | Rs. 500.00 | Rs. 900.00 |
| Howrah | Rs. 595.00 | Rs. 400.00 | Rs. 850.00 |
| Hyderabad | Rs. 767.00 | Rs. 250.00 | Rs. 2620.00 |
| Indore | Rs. 802.00 | Rs. 500.00 | Rs. 2500.00 |
| Jaipur | Rs. 670.00 | Rs. 400.00 | Rs. 1200.00 |
| Jalandhar | Rs. 964.00 | Rs. 700.00 | Rs. 1400.00 |
| Jamnagar | Rs. 465.00 | Rs. 350.00 | Rs. 600.00 |
| Jamshedpur | Rs. 690.00 | Rs. 450.00 | Rs. 1150.00 |
| Jodhpur | Rs. 601.00 | Rs. 450.00 | Rs. 810.00 |
| Junagadh | Rs. 528.00 | Rs. 450.00 | Rs. 650.00 |
| Kanpur | Rs. 712.00 | Rs. 500.00 | Rs. 1000.00 |
| Kochi | Rs. 513.00 | Rs. 350.00 | Rs. 650.00 |
| Kolhapur | Rs. 658.00 | Rs. 500.00 | Rs. 850.00 |
| Kolkata | Rs. 764.00 | Rs. 200.00 | Rs. 1500.00 |
| Kota | Rs. 595.00 | Rs. 400.00 | Rs. 800.00 |
| Kurnool | Rs. 775.00 | Rs. 550.00 | Rs. 900.00 |
| Lucknow | Rs. 864.00 | Rs. 500.00 | Rs. 1800.00 |
| Ludhiana | Rs. 688.00 | Rs. 200.00 | Rs. 1000.00 |
| Madurai | Rs. 644.00 | Rs. 250.00 | Rs. 1000.00 |
| Mangalore | Rs. 800.00 | Rs. 500.00 | Rs. 1000.00 |
| Meerut | Rs. 632.00 | Rs. 350.00 | Rs. 850.00 |
| Mohali | Rs. 739.00 | Rs. 600.00 | Rs. 1200.00 |
| Moradabad | Rs. 677.00 | Rs. 500.00 | Rs. 850.00 |
| Mumbai | Rs. 747.00 | Rs. 150.00 | Rs. 2000.00 |
| Muzaffarpur | Rs. 825.00 | Rs. 800.00 | Rs. 850.00 |
| Mysore | Rs. 750.00 | Rs. 500.00 | Rs. 1000.00 |
| Nadia | Rs. 900.00 | Rs. 600.00 | Rs. 1200.00 |
| Nagpur | Rs. 570.00 | Rs. 300.00 | Rs. 800.00 |
| Nalgonda | Rs. 590.00 | Rs. 300.00 | Rs. 900.00 |
| Nashik | Rs. 660.00 | Rs. 100.00 | Rs. 1200.00 |
| Navi Mumbai | Rs. 717.00 | Rs. 150.00 | Rs. 1200.00 |
| Navsari | Rs. 541.00 | Rs. 400.00 | Rs. 660.00 |
| Delhi | Rs. 723.00 | Rs. 450.00 | Rs. 1840.00 |
| Noida | Rs. 757.00 | Rs. 300.00 | Rs. 1200.00 |
| Panchkula | Rs. 710.00 | Rs. 450.00 | Rs. 1000.00 |
| Panjim | Rs. 750.00 | Rs. 600.00 | Rs. 1000.00 |
| Patna | Rs. 574.00 | Rs. 300.00 | Rs. 900.00 |
| Pondicherry | Rs. 587.00 | Rs. 300.00 | Rs. 1000.00 |
| Pune | Rs. 801.00 | Rs. 150.00 | Rs. 2200.00 |
| Raipur | Rs. 736.00 | Rs. 350.00 | Rs. 1150.00 |
| Ranchi | Rs. 705.00 | Rs. 400.00 | Rs. 1200.00 |
| Salem | Rs. 724.00 | Rs. 300.00 | Rs. 1290.00 |
| Secunderabad | Rs. 696.00 | Rs. 150.00 | Rs. 1400.00 |
| Siliguri | Rs. 770.00 | Rs. 600.00 | Rs. 1020.00 |
| Solapur | Rs. 740.00 | Rs. 400.00 | Rs. 1200.00 |
| Srikakulam | Rs. 392.00 | Rs. 100.00 | Rs. 1200.00 |
| Srinagar | Rs. 655.00 | Rs. 350.00 | Rs. 900.00 |
| Surat | Rs. 661.00 | Rs. 350.00 | Rs. 1200.00 |
| Thane | Rs. 823.00 | Rs. 250.00 | Rs. 2300.00 |
| Thiruvananthapuram | Rs. 519.00 | Rs. 400.00 | Rs. 650.00 |
| Tirupati | Rs. 749.00 | Rs. 390.00 | Rs. 1200.00 |
| Udaipur | Rs. 644.00 | Rs. 400.00 | Rs. 900.00 |
| Vadodara | Rs. 550.00 | Rs. 200.00 | Rs. 750.00 |
| Valsad | Rs. 525.00 | Rs. 500.00 | Rs. 550.00 |
| Varanasi | Rs. 918.00 | Rs. 500.00 | Rs. 1800.00 |
| Vijayawada | Rs. 745.00 | Rs. 250.00 | Rs. 1450.00 |
| Visakhapatnam | Rs. 598.00 | Rs. 60.00 | Rs. 1200.00 |