Alkaline Phosphatase (ALP) Test Cost
Alkaline Phosphatase (ALP) Test Cost
This test is useful for measuring enzyme ALP amount in blood. ALP is usually made inside the bone and liver while some amount is made inside kidneys and intestines. A pregnant woman's placenta also makes ALP. If the level of ALP is high, the doctor may recommend more tests.
Alkaline Phosphatase (ALP) Test Cost in Various Indian Cities
We have Alkaline Phosphatase (ALP) Test price information in
105
cities.
Alkaline Phosphatase (ALP) Test FAQs
Q: What is alkaline phosphatase?
A: It is an enzyme present in the bloodstream of a human body.
Q: Why is ALP test needed?
A: To mainly diagnose bone and liver diseases, assess the treatment of such diseases, and complete the routine liver function test.
Q: What do high levels of ALP mean?
A: Detection of bone disorders like Paget's disease, overactive parathyroid gland, bone cancer, etc., and liver diseases like cirrhosis, bile duct blockage, liver cancer, hepatitis, gallstones, etc. Heart failure, kidney cancer, and mononucleosis could also be the results of high ALP levels.
Q: What do low levels of ALP mean?
A: They could indicate vitamin deficiency diseases such as malnutrition including celiac disease.
Q: How to prepare for ALP test?
A: The doctor may suggest to stop taking any medications before the test or simply change them. You may also be asked to fast for 10 hours before going for the test.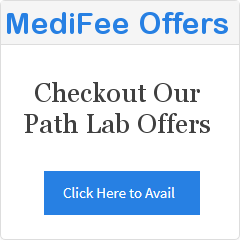 ---
Executive Health Checkup : Blog : About Us : Contact Us : Privacy Policy : Terms of Use