Human Immune System produces Antithyroid Microsomal Antibodies, when cells in the thyroid gland gets damaged. A malfunctioning thyroid gland can lead to numerous health problems. The Antithyroid Microsomal Antibody Test is done to determine the presence of these antibodies that suggest a damaged thyroid gland and thus a risk of developing multiple health problems.
Antithyroid Microsomal Antibody (AMA) Test is also known as Thyroid Peroxidase (TPO) test. Besides thyroid disorders, this simple Antithyroid Microsomal Antibody test is also useful in diagnosing several different autoimmune disorders.
Get discount upto 45% on Antithyroid Microsomal Antibody (AMA) Test test in your city. Just select your city.
City:
Antithyroid Microsomal Antibody (AMA) Test Cost in Various Indian Cities
We have Antithyroid Microsomal Antibody (AMA) Test price information in
26
cities.
Thyrocare (Order Online, Pay at Home)
Anti Microsomal Antibody (AMA) Test (By Thyrocare)
Rs. 1600.00 800.00 (50% Online Only Discount)
Free home sample pickup in 400+ cities. Report in 24 hrs.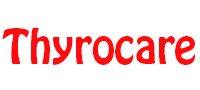 Book Now & Pay at Home > >
| City | Average Price | Starting Price | Price Upto |
| --- | --- | --- | --- |
| Bangalore | Rs. 1416.00 | Rs. 600.00 | Rs. 2500.00 |
| Chennai | Rs. 1159.00 | Rs. 500.00 | Rs. 1700.00 |
| Ernakulam | Rs. 580.00 | Rs. 400.00 | Rs. 825.00 |
| Guntur | Rs. 690.00 | Rs. 450.00 | Rs. 1000.00 |
| Hyderabad | Rs. 1228.00 | Rs. 600.00 | Rs. 2200.00 |
| Kochi | Rs. 697.00 | Rs. 500.00 | Rs. 850.00 |
| Kolkata | Rs. 1673.00 | Rs. 750.00 | Rs. 3010.00 |
| Lucknow | Rs. 750.00 | Rs. 450.00 | Rs. 1200.00 |
| Mumbai | Rs. 1296.00 | Rs. 760.00 | Rs. 2000.00 |
| Delhi | Rs. 1394.00 | Rs. 600.00 | Rs. 2000.00 |
| Panjim | Rs. 1020.00 | Rs. 600.00 | Rs. 1500.00 |
| Pune | Rs. 1027.00 | Rs. 300.00 | Rs. 1850.00 |
| Tirupati | Rs. 1058.00 | Rs. 390.00 | Rs. 2150.00 |
Individuals who come up with symptoms related to thyroid disorders, repeated miscarriages, excessive joint pain, dry eyes and mouth, women may experience vaginal dryness in addition, skin rash etc may be ordered this test.
The diagnosis procedure is simple and involve blood collection through a venipuncture. The blood sample is then tested in a laboratory for specific antibodies. Prior to the test, you may be required to fast for 6 to 8 hours. It is also important that individuals inform their doctors about any other medication or supplements they are using prior to scheduled test. Failing to follow the above tips can hinder retrieval of accurate results.
Getting a positive result may infer a number of health problems; such as thyroditis, saliva and tear gland malfunction, cysts or thyroid cancers, rheumatoid arthritis etc. Women with high levels of Antithyroid microsomal antibodies remain prone to miscarriages, premature delivery of babies or failed IVF procedures.
Antithyroid Microsomal Antibody (AMA) Test FAQs
Q: What are the indications of AMA test?
A: Autoimmune diseases like Hashimoto's thyroiditis, Graves disease, granulomatous thyroiditis, etc. can be detected using an AMA test. Apart from these, conditions like preeclampsia, premature birth, repeated miscarriages and other autoimmune conditions can use the results of this test.
Q: Is AMA test risky?
A: Like any blood test, there are some risks associated with an AMA test like – fainting, localized buildup of blood under the skin, infection, excessive bleeding or allergy. Sometimes multiple punctures may be done because of inability to detect a vein.
Q: How much time is needed to get the test results?
A: It may take anywhere from from 24-36 hours to get the results of your test.
Q: How is AMA test done?
A: It is a simple blood test which needs no special preparation. Blood is drawn from an easily accessible vein of your arm using a syringe. The area is cleaned; blood sample is withdrawn followed by pressure application with a cotton swab.
Q: What are ideal levels of Antithyroid Microsomal Antibody?
A: In healthy individuals, AMA (thyroid peroxidase antibody) levels are usually less than 35 IU/ml of blood.