The ASO test is done to determine whether the recent strep infection is group A streptococcus. Health practitioners may sometime suspect illness symptoms in patients as causes of some prior infections. This may prompt them to prescribe the ASO test. This is usually prescribed when such symptoms are detected. These are usually visible after passage of some weeks post some skin infection or sore throat issues when bacteria are abstaining on skin or inside the throat.
ASO Test Cost in Various Indian Cities
We have ASO Test price information in
108
cities.
Thyrocare (Order Online, Pay at Home)
Anti Streptolysin - O (ASO) Test (By Thyrocare)
Rs. 1000.00 700.00 (30% Online Only Discount)
Free home sample pickup in 400+ cities. Report in 24 hrs.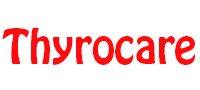 Book Now & Pay at Home > >