HBB gene mutations result in Beta Thalassemias, a type of blood disorder inherited from parents. In this condition, the body produces abnormal forms of hemoglobin that obstruct normal functioning and damage red blood cells. The risk of developing this disease, become all the more higher when both your parents are carriers.
Beta thalassemia greatly affects spleen and causes gallbladder stones. It is of three types; namely, minor, intermediate and major. Minor thalassemia do not show any significant symptom. People may suffer from slight anemia and related symptoms. Thalassemia in intermediate and major forms cause serious discomforts.
Beta Thalassemia Test Cost in Various Indian Cities
We have Beta Thalassemia Test price information in
18
cities.
Thyrocare (Order Online, Pay at Home)
Beta-Thalassemia Screening (By Thyrocare)
Rs. 1200.00 500.00 (60% Online Only Discount)
Free home sample pickup in 400+ cities. Report in 24 hrs.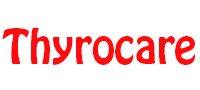 Book Now & Pay at Home > >
| City | Average Price | Starting Price | Price Upto |
| --- | --- | --- | --- |
| Bangalore | Rs. 1578.00 | Rs. 500.00 | Rs. 7000.00 |
| Chennai | Rs. 4347.00 | Rs. 600.00 | Rs. 10500.00 |
| Coimbatore | Rs. 840.00 | Rs. 450.00 | Rs. 1250.00 |
| Ghaziabad | Rs. 1455.00 | Rs. 500.00 | Rs. 2500.00 |
| Hyderabad | Rs. 2650.00 | Rs. 850.00 | Rs. 6500.00 |
| Jaipur | Rs. 1955.00 | Rs. 800.00 | Rs. 5000.00 |
| Kolkata | Rs. 1412.00 | Rs. 500.00 | Rs. 6190.00 |
| Lucknow | Rs. 1014.00 | Rs. 550.00 | Rs. 1550.00 |
| Mumbai | Rs. 3855.00 | Rs. 850.00 | Rs. 9500.00 |
| Delhi | Rs. 1481.00 | Rs. 700.00 | Rs. 7000.00 |
| Noida | Rs. 960.00 | Rs. 650.00 | Rs. 1500.00 |
| Pune | Rs. 2036.00 | Rs. 100.00 | Rs. 8000.00 |
Pale skin, jaundice, enlarged organs that can be felt externally, lack of appetite, etc. Infants and children may even find it tough to survive and get through these symptoms. Intermediate and major stages have similar symptoms. However, with the progression of disease, the symptoms become worse and may prove fatal.
Early diagnosis of this disease is very critical to prevent it from taking a notorious form. Beta Thalassemia testing involves collection of blood sample that are tested under laboratory condition. Irregular RBC shapes confirm the disease. The blood is usually drawn from your arms through a venipuncture.
Most patients with severe condition undergo a blood transfusion or surgical removal of gallbladder or spleen to treat the condition. On the other hand, minor thelassemia can be treated with medication and supplements.
Beta Thalassemia Test FAQs
Q: How does Beta Thalassemia develop?
A: Beta Thalassemia occurs due to genetic defects which lead to dysfunction of a specific type of hemoglobin in the blood. This prevents proper oxygenation of blood, thereby causing symptoms of Thalassemia.
Q: What are the types of Thalassemia?
A: Alpha Thalassemia and Beta Thalassemia are the two types of Thalassemia. This classification is based on the type of hemoglobin which gets affected.
Q: Is Thalassemia an incurable condition?
A: Thalassemia is a genetic disorder. It cannot be completely cured, since new blood cells formed in bone marrow may also display thalassemia traits. Bone marrow transplant offers hope of permanent cure in some cases.
Q: Can patients with Thalassemia donate blood?
A: No, patients suffering from Thalassemia can never donate blood, since their blood is unable to perform the function of oxygenation well.
Q: Which medical specialist should be consulted for treatment of Thalassemia?
A: A hematologist is a doctor who specializes in blood related disorders. Hematologists help patients of Beta Thalassemia by providing comprehensive treatment options.