Calcium or serum calcium test is done to know about amount of calcium in serum of the patient. Serum calcium levels increase in parathyroid dysfunction and hypercalcemia of malignancy. 90% of case of hypercalcemia are caused by hyperparathyriodism, neoplasms, or granulomatous diseases. Hypercalcemia of sarcoidosis, adrenal insufficiency, and hyperthyroidism tend to be found in clinically evident disease. Blood calcium should be monitored in renal failure, as an effect of various drugs, in acute pancreatitis and following thyroidectomy and parathyroidectomy. Total serum protein and albumin should always be measured simultaneously for proper interpretation of serum calcium levels.
Calcium Test Cost in Various Indian Cities
We have Calcium Test price information in
107
cities.
Thyrocare (Order Online, Pay at Home)
Calcium Test (By Thyrocare)
Rs. 310.00 200.00 (30% Online Only Discount)
Free home sample pickup in 400+ cities. Report in 24 hrs.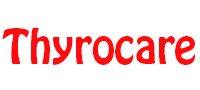 Book Now & Pay at Home > >
Calcium Test FAQs
Q: What is the purpose of calcium (Ca) test?
A: To check the measure of calcium present in the blood and not that is stored in the bones. Serum calcium can be evaluated in two ways, ionised calcium and total serum calcium. In rare conditions like multiple myeloma, abnormal globulins bind calcium, so total calcium increases, but ionised calcium remains normal.
Q: Why is calcium test ordered?
A: To complete a routine test, check condition after kidney transplant, diagnose disorders related to the pancreas, kidneys, parathyroid glands, and bones or even a type of cancer, check for low and high calcium level problems, and determine the cause of abnormal EKG test result.
Q: What is the reference range for calcium test?
A: Children: 6.7–10.7 (mg/dL) and adults: 8.8–10.4 (mg/dL).
Q: What could high calcium values mean?
A: Paget's disease, hyperparathyroidism, tuberculosis, bone cancer, and long term bed rest after a broken bone.
Q: What could low calcium values mean?
A: Rickets, hypoalbuminemia, alcoholism, high phosphate levels due to laxative use, kidney failure, etc., osteomalacia, hypoparathyroidism, pancreatitis, and celiac disease.