CEA is useful in monitoring for persistent, metastatic or recurrent adenocarcinoma of colon after surgery. The levels are increased in > 30% of patients with breast, lung, liver, pancreas adenocarcinomas and also useful in determination of prognosis in patients with colon cancer. It is not usually useful for diagnosis of local recurrence. CEA is not recommended for screening because of low S/S, especially in early stages of malignant disease because lt reflects tumor bulk. It can be used to diagnose malignant pleural effusion.
CEA (Carcinoembryonic Antigen) Test Cost in Various Indian Cities
We have CEA (Carcinoembryonic Antigen) Test price information in
85
cities.
Thyrocare (Order Online, Pay at Home)
Carcinoembryonic Antigen Test (By Thyrocare)
Rs. 1000.00 700.00 (30% Online Only Discount)
Free home sample pickup in 400+ cities. Report in 24 hrs.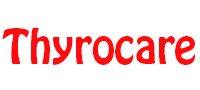 Book Now & Pay at Home > >
| City | Average Price | Starting Price | Price Upto |
| --- | --- | --- | --- |
| Agra | Rs. 772.00 | Rs. 450.00 | Rs. 1700.00 |
| Ahmedabad | Rs. 597.00 | Rs. 500.00 | Rs. 750.00 |
| Allahabad | Rs. 781.00 | Rs. 550.00 | Rs. 1000.00 |
| Ambala | Rs. 452.00 | Rs. 200.00 | Rs. 670.00 |
| Anantapur | Rs. 623.00 | Rs. 400.00 | Rs. 800.00 |
| Aurangabad | Rs. 972.00 | Rs. 650.00 | Rs. 2300.00 |
| Bangalore | Rs. 874.00 | Rs. 100.00 | Rs. 1850.00 |
| Bharuch | Rs. 535.00 | Rs. 400.00 | Rs. 750.00 |
| Bhavnagar | Rs. 475.00 | Rs. 450.00 | Rs. 500.00 |
| Bhopal | Rs. 868.00 | Rs. 400.00 | Rs. 1500.00 |
| Bhubaneswar | Rs. 836.00 | Rs. 630.00 | Rs. 1500.00 |
| Chandigarh | Rs. 586.00 | Rs. 100.00 | Rs. 950.00 |
| Chennai | Rs. 708.00 | Rs. 300.00 | Rs. 1500.00 |
| Coimbatore | Rs. 568.00 | Rs. 450.00 | Rs. 750.00 |
| Cuttack | Rs. 666.00 | Rs. 480.00 | Rs. 1000.00 |
| Ernakulam | Rs. 565.00 | Rs. 400.00 | Rs. 700.00 |
| Faridabad | Rs. 633.00 | Rs. 600.00 | Rs. 670.00 |
| Ghaziabad | Rs. 747.00 | Rs. 450.00 | Rs. 1000.00 |
| Guntur | Rs. 600.00 | Rs. 400.00 | Rs. 800.00 |
| Gurgaon | Rs. 741.00 | Rs. 550.00 | Rs. 1200.00 |
| Guwahati | Rs. 905.00 | Rs. 150.00 | Rs. 1400.00 |
| Hooghly | Rs. 670.00 | Rs. 450.00 | Rs. 850.00 |
| Howrah | Rs. 832.00 | Rs. 600.00 | Rs. 1400.00 |
| Hyderabad | Rs. 706.00 | Rs. 150.00 | Rs. 2000.00 |
| Indore | Rs. 705.00 | Rs. 400.00 | Rs. 1200.00 |
| Jaipur | Rs. 625.00 | Rs. 100.00 | Rs. 900.00 |
| Jalandhar | Rs. 1043.00 | Rs. 100.00 | Rs. 2300.00 |
| Jamnagar | Rs. 491.00 | Rs. 400.00 | Rs. 600.00 |
| Jamshedpur | Rs. 681.00 | Rs. 450.00 | Rs. 1000.00 |
| Jodhpur | Rs. 578.00 | Rs. 150.00 | Rs. 900.00 |
| Kanpur | Rs. 697.00 | Rs. 550.00 | Rs. 1210.00 |
| Kochi | Rs. 558.00 | Rs. 400.00 | Rs. 850.00 |
| Kolhapur | Rs. 891.00 | Rs. 600.00 | Rs. 1200.00 |
| Kolkata | Rs. 773.00 | Rs. 170.00 | Rs. 1500.00 |
| Kota | Rs. 727.00 | Rs. 500.00 | Rs. 1500.00 |
| Kurnool | Rs. 650.00 | Rs. 500.00 | Rs. 850.00 |
| Lucknow | Rs. 916.00 | Rs. 250.00 | Rs. 1400.00 |
| Ludhiana | Rs. 618.00 | Rs. 450.00 | Rs. 900.00 |
| Madurai | Rs. 816.00 | Rs. 450.00 | Rs. 1900.00 |
| Mangalore | Rs. 568.00 | Rs. 400.00 | Rs. 900.00 |
| Meerut | Rs. 584.00 | Rs. 145.00 | Rs. 900.00 |
| Mohali | Rs. 709.00 | Rs. 500.00 | Rs. 950.00 |
| Mumbai | Rs. 694.00 | Rs. 300.00 | Rs. 1200.00 |
| Mysore | Rs. 885.00 | Rs. 690.00 | Rs. 1200.00 |
| Nadia | Rs. 455.00 | Rs. 100.00 | Rs. 850.00 |
| Nagpur | Rs. 504.00 | Rs. 450.00 | Rs. 600.00 |
| Nashik | Rs. 633.00 | Rs. 500.00 | Rs. 800.00 |
| Navi Mumbai | Rs. 727.00 | Rs. 725.00 | Rs. 730.00 |
| Delhi | Rs. 757.00 | Rs. 150.00 | Rs. 2100.00 |
| Noida | Rs. 720.00 | Rs. 550.00 | Rs. 900.00 |
| Panjim | Rs. 673.00 | Rs. 500.00 | Rs. 850.00 |
| Patna | Rs. 774.00 | Rs. 500.00 | Rs. 2200.00 |
| Pondicherry | Rs. 613.00 | Rs. 350.00 | Rs. 1500.00 |
| Pune | Rs. 757.00 | Rs. 120.00 | Rs. 1500.00 |
| Raipur | Rs. 747.00 | Rs. 400.00 | Rs. 1200.00 |
| Rajkot | Rs. 565.00 | Rs. 500.00 | Rs. 750.00 |
| Ranchi | Rs. 641.00 | Rs. 300.00 | Rs. 1050.00 |
| Salem | Rs. 744.00 | Rs. 600.00 | Rs. 840.00 |
| Secunderabad | Rs. 721.00 | Rs. 300.00 | Rs. 1500.00 |
| Siliguri | Rs. 737.00 | Rs. 500.00 | Rs. 1000.00 |
| Solapur | Rs. 583.00 | Rs. 350.00 | Rs. 900.00 |
| Srinagar | Rs. 611.00 | Rs. 500.00 | Rs. 800.00 |
| Surat | Rs. 571.00 | Rs. 350.00 | Rs. 760.00 |
| Thane | Rs. 725.00 | Rs. 500.00 | Rs. 1050.00 |
| Thiruvananthapuram | Rs. 580.00 | Rs. 450.00 | Rs. 1000.00 |
| Tiruchirappalli | Rs. 775.00 | Rs. 600.00 | Rs. 1000.00 |
| Tirupati | Rs. 590.00 | Rs. 350.00 | Rs. 900.00 |
| Udaipur | Rs. 570.00 | Rs. 300.00 | Rs. 800.00 |
| Vadodara | Rs. 520.00 | Rs. 300.00 | Rs. 600.00 |
| Valsad | Rs. 600.00 | Rs. 600.00 | Rs. 600.00 |
| Varanasi | Rs. 827.00 | Rs. 600.00 | Rs. 1400.00 |
| Vijayawada | Rs. 630.00 | Rs. 350.00 | Rs. 1000.00 |
| Visakhapatnam | Rs. 769.00 | Rs. 500.00 | Rs. 1200.00 |