Complement C3 blood test is done to determine levels of protein C3 in body. The human body has a number of proteins that together form a complement system to protect the body from external infections and diseases. Complement System works hand in hand with immunity system, and has nine essential proteins; labeled from C1, C2, C3....C9.
Complement C3 and C4 are the two most essential components out of the nine proteins present in the system. Your doctor may order for Complement C3 test if you are suspected to have an underlying autoimmune disorder and to monitor the progress of treatments opted for these diseases.
Get discount upto 45% on Complement C3 test in your city. Just select your city.
City:
Complement C3 Cost in Various Indian Cities
We have Complement C3 price information in
32
cities.
Thyrocare (Order Online, Pay at Home)
Complement 3 (C3) (By Thyrocare)
Rs. 1000.00 800.00 (20% Online Only Discount)
Free home sample pickup in 400+ cities. Report in 24 hrs.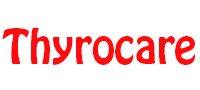 Book Now & Pay at Home > >
| City | Average Price | Starting Price | Price Upto |
| --- | --- | --- | --- |
| Bangalore | Rs. 813.00 | Rs. 562.00 | Rs. 1200.00 |
| Chennai | Rs. 741.00 | Rs. 350.00 | Rs. 1800.00 |
| Ernakulam | Rs. 514.00 | Rs. 350.00 | Rs. 800.00 |
| Faridabad | Rs. 767.00 | Rs. 450.00 | Rs. 1800.00 |
| Ghaziabad | Rs. 632.00 | Rs. 500.00 | Rs. 750.00 |
| Gurgaon | Rs. 725.00 | Rs. 600.00 | Rs. 850.00 |
| Hyderabad | Rs. 730.00 | Rs. 350.00 | Rs. 1800.00 |
| Kochi | Rs. 540.00 | Rs. 350.00 | Rs. 800.00 |
| Kolkata | Rs. 901.00 | Rs. 400.00 | Rs. 1650.00 |
| Lucknow | Rs. 725.00 | Rs. 600.00 | Rs. 850.00 |
| Mumbai | Rs. 681.00 | Rs. 350.00 | Rs. 1170.00 |
| Delhi | Rs. 805.00 | Rs. 550.00 | Rs. 1880.00 |
| Noida | Rs. 600.00 | Rs. 550.00 | Rs. 650.00 |
| Panjim | Rs. 537.00 | Rs. 120.00 | Rs. 850.00 |
| Pune | Rs. 850.00 | Rs. 400.00 | Rs. 1700.00 |
| Sirsa | Rs. 546.00 | Rs. 400.00 | Rs. 700.00 |
| Thane | Rs. 750.00 | Rs. 650.00 | Rs. 850.00 |
| Tirupati | Rs. 584.00 | Rs. 350.00 | Rs. 850.00 |
Individuals showing symptoms of fungal infections, extreme body aches, malaria or other parasitic infections do require this test to confirm conditions. People suffering from hepatitis, Ulcerative colitis, renal troubles etc., always show abnormal Complement C3 levels. As the protein levels are indicative of number of health problems, if you have been asked to undergo a Complement C3 test, you need to get it done without delay. This will facilitate early diagnosis of diseases and thus quick treatment.
Undergoing this simple blood test involves drawing blood from your vein through a puncture made in the elbow or any other suitable position on your hand. An elastic band is tied to the upper part of your hand to have a gush of blood collected in the vein that swells in return. A needle will be inserted into the vein to collect required amount of blood. Once blood sample has been collected, the punctured area is covered with a piece of cotton.
Many a times, Complement C3 test is simultaneously followed with other complement tests, such as Complement C4. Individuals suffering from other health disorders, may be ordered to opt for other diagnostic tests along with this blood test. Complement test does not require prior preparation, such as fasting or anything similar. However, if you are undergoing additional tests along with the C3 test, discussing preparation tips with you doctor is suggested.
Complement C3 FAQs
Q: What is Complement C3?
A: The complement system is a group of proteins in the blood which contribute to the immunity of a person. Nine complements from C1 to C9 help in fighting against disease causing agents. C3 is one such complement which 'tags' the disease causing agents and helps WBCs destroy them.
Q: Why is complement C3 test required?
A: It is one of the tests which aids in the diagnosis of autoimmune conditions like systemic lupus erythematosus and rheumatoid arthritis. If you have someone in your family with a history of myasthenia gravis, bacterial meningitis, or hemolytic uremic syndrome, this test may help detect complement deficiency.
Q: How is complement C3 test performed?
A: A complement C3 test involves simple drawing out of blood. Like any routine blood test, a vein in the arm is selected, the skin overlying it is cleaned with antiseptic and the required amount of blood is taken out using a syringe. The blood sample is then sent to the lab for further testing.
Q: Are any special preparations needed to be done before undergoing this test?
A: Since C3 levels do not fluctuate by our eating habits, there is no need to fast before the test. Do remember to inform about your past medical history and details of medications you may be taking.
Q: What are the benefits of a complement C3 test?
A: Not only does a complement C3 test help in detection of certain autoimmune disorders, it also helps in keeping track of progress of treatment initiated for these diseases.