DNA Test Cost
DNA Test Cost
DNA is existent in all cells of humans; right from skin, blood to hair. Hence, it can be shed during committing crime, or can be tested to find matches. These DNA tests are an accurate and powerful tool to establish if any individual is a biological parent of some child and vice versa. It is also useful for forensic testing to identify victims or suspects during criminal investigations. The results obtained from a DNA test are considered as legal evidence for parental rights, child support, social benefits, adoption, inheritance claims and immigration etc., when proof related to blood relationship is necessitated. DNA test is conducted by rubbing a person's cheek from inside for collecting Buccal cells which are then sent to laboratories. For paternity related tests, samples are collected from the child and alleged father.
DNA Test Cost in Various Indian Cities
We have DNA Test price information in
12
cities.
| City | Average Price | Starting Price | Price Upto |
| --- | --- | --- | --- |
| Bangalore | Rs. 14191.00 | Rs. 800.00 | Rs. 35000.00 |
| Chandigarh | Rs. 10100.00 | Rs. 2800.00 | Rs. 15000.00 |
| Gurgaon | Rs. 12300.00 | Rs. 1200.00 | Rs. 20000.00 |
| Hyderabad | Rs. 18436.00 | Rs. 800.00 | Rs. 35000.00 |
| Kolkata | Rs. 2500.00 | Rs. 2500.00 | Rs. 2500.00 |
| Mumbai | Rs. 18932.00 | Rs. 1000.00 | Rs. 80500.00 |
| Delhi | Rs. 17796.00 | Rs. 700.00 | Rs. 69900.00 |
| Panchkula | Rs. 10083.00 | Rs. 2750.00 | Rs. 15000.00 |
| Pune | Rs. 18341.00 | Rs. 850.00 | Rs. 85000.00 |
DNA Test FAQs
Q: What is DNA?
A: DNA, or deoxyribonucleic acid, is a chemical structure which is responsible for transferring genetic information from parents to their children. It is located in the nucleus of the cell.
Q: What is DNA Test?
A: It is an umbrella term for a variety of tests conducted on a DNA sample to study similarities, differences and any abnormal changes in genes, chromosomes and proteins. It includes diagnostic and non-diagnostic testing methods.
Q: From where can DNA samples be obtained?
A: Since DNA is present in each and every cell of the body, it can be easily obtained from sources like hair, nails, skin, teeth, blood, amniotic fluid of fetus, etc.
Q: What are the uses of DNA test?
A: This test can be used to diagnose potential genetic abnormalities like Down syndrome, cystic fibrosis, etc. in the fetus. It can also be used in carrier testing for certain genetic disorders and for detecting increased risk factors for diseases like breast cancer. Paternity testing, forensic analysis and ancestry tracing are its other utilities.
Q: What is the procedure for a DNA test?
A: As such no special preparation is needed. Samples can be taken via a buccal swab, rinses or by withdrawal of some blood or amniotic fluid. Further testing is carried out on these samples.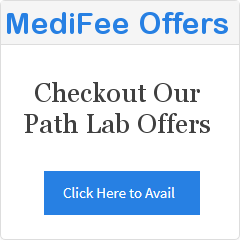 ---
Executive Health Checkup : Blog : About Us : Contact Us : Privacy Policy : Terms of Use