ECG Cost
ECG Cost
ECG is used to detect the 'rhythm' of the heart to detect any anomaly. ECG machine records the small electrical signals from our heart muscles which pump our heart.
You doctor may ask for an ECG if you are suffering with some kind of chest pain, trauma or any other heart issue.
ECG Cost in Various Indian Cities
We have ECG price information in
83
cities.
ECG FAQs
Q: What is ECG test?
A: Electrocardiogram (ECG) is used to interpret the heart's natural electrical system's activity into line tracings or waves on paper.
Q: What are the normal ECG results?
A: 60-100 beats/minute. Regular heart rhythm. Normal tracing.
Q: Why is ECG test ordered?
A: To check for the heart's electrical pumping activity, functioning of pacemakers, causes of heart disease symptoms and undetermined chest pain, heart's overall health, thickness of heart's chamber walls, and side effects of medicines on the heart.
Q: Which heart problems could change the test results?
A: Wolff-Parkinson-White syndrome, atrial fibrillation, sick sinus syndrome, heart failure, paroxysmal supraventricular tachycardia, and multifocal atrial tachycardia.
Q: What is the test also known as?
A: EKG.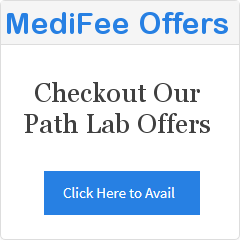 ---
Executive Health Checkup : Blog : About Us : Contact Us : Privacy Policy : Terms of Use