HBeAg and HBsAg (Hepatitis B Envelope Antigen) are related closely to Hepatitis B levels and are hence used frequently for assessment of any activity for liver diseases. The test also detects responses to the antiviral therapies for patients suffering with infections of chronic HBV. It is also known as Australia antigen.
The HBsAg test is included in Hepatitis B Panel Blood Tests and also used in conjunction with other tests for detailed diagnosis. Hepatitis B core antigen test and Hepatitis B surface antibody tests are the other tests included in the panel of blood tests for diagnosing Hepatitis B.
HBsAg Test Cost in Various Indian Cities
We have HBsAg Test price information in
113
cities.
Thyrocare (Order Online, Pay at Home)
HBsAg Test (By Thyrocare)
Rs. 800.00 700.00 (10% Online Only Discount)
Free home sample pickup in 400+ cities. Report in 24 hrs.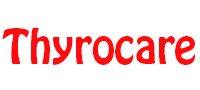 Book Now & Pay at Home > >
Hepatitis B is a contagious disease. It can spread through a mother infected with the HPB virus to her unborn child, any type of intercourse with an infected person, or when a healthy person is treated with a contaminated needle. Surgeons and laboratory technicians exposed to human blood are also equally susceptible.
If you notice symptoms such as yellowed eyes and skin, tiredness, abdominal and joint pain, fever, darker urine etc., do not ignore them. Visit your doctor as you may be having Hepatitis B infection and hence, your doctor may refer you to undergo testing for the same. Similarly, testing for Hepatitis B virus is also prescribed for women who are pregnant, people with kidney problems who are on dialysis, people who have recently traveled from a country struck with hepatitis B and men who have sexual contact with other men. Infants and people infected with HIV also should be vaccinated for protecting them from HPB.
Acute and chronic are the 2 types of HPB infections. Symptoms of acute Hepatitis B are curable and they last for a period of less than 6 months. In some cases, these symptoms do not succumb to medication and that leads to chronic HPB infection. However, people having either of these infections, test positive for the HPB antigen for life.
If left untreated, hepatitis B can lead to a number of other health complications. Liver cancer, liver cirrhosis, hepatitis D and sometimes death occur if and when HPB is not treated. As mentioned before, the HBsAg test is a separate test that is part of the Hepatitis B Panel Blood tests. Doctor may also order an HBeAb test along with HBsAg.