HBsAg Test Cost
HBsAg Test Cost
HbeAg and HbsAg (Hepatitis B Envelope Antigen) are related closely to Hepatitis B levels and are hence used frequently for assessment of any activity for liver diseases. The test also detects responses to the antiviral therapies for patients suffering with infections of chronic HBV.
HBsAg Test Cost in Various Indian Cities
We have HBsAg Test price information in
105
cities.
HBsAg Test FAQs
Q: What is HBsAg?
A: HbsAg is the abbreviated form of Hepatitis B surface antigen.
Q: What is the other nomenclature for HBsAg ?
A: HBsAg is also known as Australia antigen.
Q: What does positive HBsAg result indicate?
A: Positive test results indicate acute or chronic infection from hepatitis B virus.
Q: How long does it take for HBsAg to be detected via blood test?
A: HBsAg levels are detectable via blood tests between 2-4 months after contracting infection.
Q: For how long after patient is treated does Hepatitis B surface antigen circulate in the blood?
A: Ideally surface antigen disappears in 2 months after patient starts manifesting symptoms. If chronic infection develops, patient may test positive for the antigen for life.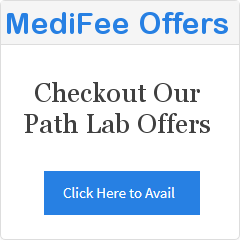 ---
Executive Health Checkup : Blog : About Us : Contact Us : Privacy Policy : Terms of Use