Microalbumin test is a type of pathology test determining the levels of a type of protein known as albumin. A urine sample preferably collected early in the morning is required for this test.
Albumin is one of the most abundantly found proteins in the human body, aside from globulin. It performs several important functions which include metabolism, fluid retention etc. Disturbances in the levels of albumin leads to development of characteristic symptoms. Kidney disorders can be diagnosed by performing this test. Presence of these symptoms usually suggest undergoing microalbumin test.
Microalbumin Test Cost in Various Indian Cities
We have Microalbumin Test price information in
100
cities.
Thyrocare (Order Online, Pay at Home)
Urinary Microalbumin Test (By Thyrocare)
Rs. 700.00 500.00 (25% Online Only Discount)
Free home sample pickup in 400+ cities. Report in 24 hrs.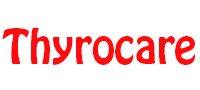 Book Now & Pay at Home > >
Indications of Microalbumin test:
Swelling of ankles and wrists
Swelling around the eye lids
Whitish thick urine
Other symptoms of kidney dysfunction
Chronic diabetes
Blood stained urine
Recurrent urinary tract infection
Other symptoms apart from those mentioned above may also be indication of undergoing Microalbumin test.
Patients presenting with the above mentioned symptoms should visit a nephrologist as soon as possible. A detailed physical examination is likely to reveal elevated blood pressure. Swollen areas over the patient's body may reveal tenderness or pitting on applying pressure. It is important to report to the doctor any family history or past history of kidney dysfunction. Patients who have suffered from kidney disorders in the past are likely to test positive for microalbumin test. Patients with history of uncontrolled diabetes are likely to develop kidney disorders. It is imperative for them to undergo microalbumin test.
The first urine sample after patient wakes up is collected in a sterile flask. The flask is to be stored in a cool dry place till the urine is tested. Several biochemical and microscopic tests are performed on the sample as part of urine routine test. Microalbumin test can be conducted as part of the urine routine test or individually. Alternatively, urine samples collected over a span of 24 hours are also used to perform the test.
Normal levels of albumin in urine are below 30mg/dL. If the levels of albumin are between 30 to 300 mg/dL, the condition is termed as microalbuminuria. Kidney disorders like polycystic kidney disease, nephrotic syndrome, diabetic nephropathy, tend to result in microalbuminuria. Treatment should be started immediately in order to treat the underlying cause of microalbuinuria.
Apart from microalbumin test, patients suffering from kidney disorders may also be required to undergo blood tests like renal function test, urine routine test and scans like MRI, CT or USG for studying the kidneys.