Sodium Test Cost
Sodium Test Cost
Useful in diagnosis and treatment of dehydration and over hydration. Changes in serum sodium most often reflect changes in water balance rather than sodium balance. Determinations of serum sodium and potassium levels are not useful in diagnosis or in estimating net ion losses but preferred to monitor changes in sodium and potassium during therapy.
Sodium Test Cost in Various Indian Cities
We have Sodium Test price information in
108
cities.
Sodium Test FAQs
Q: What is sodium?
A: Sodium is an element which exists in ionic form in the body. It is responsible for maintaining the fluid balance in our bodies and participates in several biochemical reactions.
Q: What is a sodium test?
A: It is a simple test used to measure the amount of sodium in the bloodstream.
Q: Why is a sodium test required?
A: It is often a part of an electrolyte panel and can be ordered if signs & symptoms like vomiting, nausea, dizziness, dehydration, weakness, excess fluid loss (or fluid retention in some cases) is seen.
Q: How is a sodium test performed?
A: It is performed by taking a sample of blood from the vein or artery (in cases of ABG analysis) and sent for further analysis.
Q: What is the ideal range of sodium in the body?
A: Sodium levels falling in the range of 135 to 145 mEq/L are considered to be normal.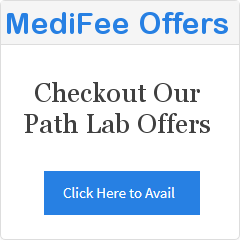 ---
Executive Health Checkup : Blog : About Us : Contact Us : Privacy Policy : Terms of Use