The carbamazepine test measures and monitors levels of carbamazepine in blood. This can determine whether the drug (Carbamazepine) level is within acceptable range. The drug is mainly used to treat specific seizure disorders (also called epilepsy). It may also be used to stabilize the moods of people with bipolar disease, to ease alcohol withdrawal and to help soothe some types of nerve pain.
The test may be performed when a person is not responding to treatment and has a recurrence of symptoms like seizure, nerve pain or bipolar mood swings. This indicates that levels of the drug in the blood stream are not high enough as the person may not be taking his medication regularly, or the drug is proving ineffective for that individual. Carbamazepine tests are ordered constantly at initial stages and later at regular intervals, as and when required. This ensures that the blood concentrations are maintained.
Get discount upto 45% on Carbamazepine (Tegretol) Test test in your city. Just select your city.
City:
Carbamazepine (Tegretol) Test Cost in Various Indian Cities
We have Carbamazepine (Tegretol) Test price information in
33
cities.
Thyrocare (Order Online, Pay at Home)
Carbamazepine or Tegretol (By Thyrocare)
Rs. 1000.00 800.00 (20% Online Only Discount)
Free home sample pickup in 400+ cities. Report in 24 hrs.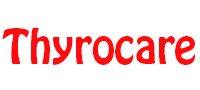 Book Now & Pay at Home > >
| City | Average Price | Starting Price | Price Upto |
| --- | --- | --- | --- |
| Ahmedabad | Rs. 710.00 | Rs. 500.00 | Rs. 950.00 |
| Bangalore | Rs. 961.00 | Rs. 560.00 | Rs. 1500.00 |
| Chandigarh | Rs. 628.00 | Rs. 350.00 | Rs. 900.00 |
| Chennai | Rs. 751.00 | Rs. 560.00 | Rs. 1000.00 |
| Faridabad | Rs. 778.00 | Rs. 700.00 | Rs. 850.00 |
| Ghaziabad | Rs. 761.00 | Rs. 550.00 | Rs. 1000.00 |
| Gurgaon | Rs. 711.00 | Rs. 500.00 | Rs. 1000.00 |
| Hyderabad | Rs. 960.00 | Rs. 600.00 | Rs. 1530.00 |
| Indore | Rs. 739.00 | Rs. 300.00 | Rs. 1000.00 |
| Jaipur | Rs. 825.00 | Rs. 550.00 | Rs. 1500.00 |
| Kanpur | Rs. 865.00 | Rs. 550.00 | Rs. 1200.00 |
| Kolkata | Rs. 954.00 | Rs. 500.00 | Rs. 2700.00 |
| Lucknow | Rs. 735.00 | Rs. 500.00 | Rs. 1000.00 |
| Mumbai | Rs. 877.00 | Rs. 750.00 | Rs. 1350.00 |
| Delhi | Rs. 816.00 | Rs. 560.00 | Rs. 1000.00 |
| Noida | Rs. 740.00 | Rs. 560.00 | Rs. 850.00 |
| Patna | Rs. 910.00 | Rs. 500.00 | Rs. 1500.00 |
| Pune | Rs. 811.00 | Rs. 560.00 | Rs. 1200.00 |
| Surat | Rs. 675.00 | Rs. 550.00 | Rs. 800.00 |
| Varanasi | Rs. 835.00 | Rs. 500.00 | Rs. 1500.00 |
Additional tests may be ordered when dosages of the medication are changed or when the patient is taken off the drug. Carbamazepine levels are analyzed to observe if they have stabilized. If they have, then it is continued to be monitored over a period of time to make sure it is within therapeutic levels.
Complications or troublesome level of side-effects, may be a primary reason for a carbamazepine test. The side- effects that are related to higher concentrations include dizziness, uncoordinated movement, sleepiness, blurred or double vision or involuntary movement of eyeball. Other side-effects may be an itchy rash, nausea, diarrhea, constipation, headaches and confusion. A health-care professional must be contacted immediately if serious side-effects like, rapid heart rate, fever, chills, mouth ulcers, severe numbness or muscle weakness, ankle swelling, yellowing of skin and severe skin reaction is observed in an individual.
Carbamazepine can lead to liver malfunction, low sodium levels, a reduced amount of white blood cells or an increase in eosinophils (a type of white blood cells). The severity of side-effects may require a change to a different anti-seizure, bipolar or nerve pain medication.
The carbamazepine test is a blood test for which the specimen is collected by inserting a needle into an arm vein. The blood sample is then sent to the laboratory for testing. No prior preparation is required for this process.
A free carbamazepine test along with carbamazepine-10,11 epoxide test can be ordered by the doctor to assess contribution of the free drug and/or its metabolite to drug therapy. The doctor may choose to perform the test, when the result from a total carbamazepine test is within therapeutic range, but the person is experiencing side-effects. The results are assessed as a percentage of free to total carbamazepine.
Carbamazepine (Tegretol) Test FAQs
Q: When is Carbamezapine test advised?
A: Carbamezapine test is advised to check blood levels of the drug, when health conditions for which the drug is prescribed do not improve despite regular medication.
Q: What precautions are to be followed before Carbamezapine test?
A: If patients are already on Carbamezapine, they should not alter the dosage prior to test, unless advised to do so. Other precautions include, altering dosage of any other drugs that may be prescribed, refraining from consuming alcohol etc.
Q: What are the medical indications for prescribing Carbamezapine?
A: Chronic nerve pain, epileptic seizures, alcohol withdrawal are some of the indications for prescribing Carbamezapine.
Q: Which medicines should not be consumed before undergoing Carbamezapine test?
A: Medicines which will alter blood levels of Carbamezapine like, isoniazide, nicotinamide, ofloxacin, trazodone should not be consumed just prior to the test.
Q: Which other diagnostic tests are usually performed with Carbamezapine test?
A: Some diagnostic tests which may be performed with Carbamezapine test are EEG (in case of epilepsy), NCV (in case of chronic nerve pain).