Uric Acid Test Cost
Uric Acid Test Cost
Used to monitor treatment of Gout. Also useful to monitor chemotherapeutic treatment of neoplasms to avoid renal urate deposition with possible renal failure.
Uric Acid Test Cost in Various Indian Cities
We have Uric Acid Test price information in
109
cities.
Uric Acid Test FAQs
Q: What is uric acid test?
A: Uric acid test is an examination to measure the amount of uric acid in your body. Through this blood test, doctors evaluate your body's ability to produce uric acid and discard it from your system.
Q: How is a uric acid test done?
A: A uric acid test is mainly performed using a blood sample. For some cases, doctors may ask to provide urine samples as well to complete diagnosis of a specific case.
Q: What are the precautions to be followed before uric acid test?
A: Do not consume alcohol 24 hours before taking the test. If you are under medications like aspirin or ibuprofen, the doctor will ask to discontinue it for some time prior to the test. Fasting for at-least four hours before the test is suggested.
Q: Who are at increased risk of producing high levels of uric acid?
A: Diabetic and gout patients are prone to developing renal disorders. The uric acid levels in such individuals are higher than the normal range.
Q: What are the normal ranges of uric acid?
A: The normal range of uric acid for females is 2.4-6.0 mg/dL (miligram per deciliter) and for males is 3.4-7.0 mg/dL (milligram per deciliter).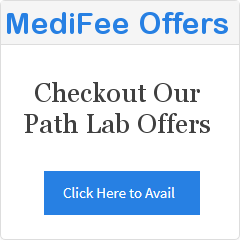 ---
Executive Health Checkup : Blog : About Us : Contact Us : Privacy Policy : Terms of Use