The amount of valproic acid in the blood can be measured by a valproic acid test. Valproic acid is an anticonvulsant medicine which is prescribed mainly to prevent seizures. Epileptic seizures are a nervous system condition that cause electrical signals in the brain to misfire. The disturbance can lead to problems in communication between nerve cells. Valproic acid may be used to treat a condition known as bipolar disorder, which is identified by periods of extremely high and low moods. It can also be prescribed to prevent headaches due to migraine.
For the drug to work effectively, valproic acid levels need to stay within a specific range. Prescription for valproic acid must be enough to prevent symptoms, but not too much to cause unwanted side-effects. A major side-effect of this drug is liver damage as the rate at which the body can process valproic acid differs from person to person. Therefore, it is essential to perform the Valporic acid test at regular intervals throughout the treatment.
Get discount upto 45% on Valproic Acid test in your city. Just select your city.
City:
Valproic Acid Cost in Various Indian Cities
We have Valproic Acid price information in
44
cities.
Thyrocare (Order Online, Pay at Home)
Valproic Acid (By Thyrocare)
Rs. 1000.00 800.00 (20% Online Only Discount)
Free home sample pickup in 400+ cities. Report in 24 hrs.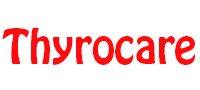 Book Now & Pay at Home > >
| City | Average Price | Starting Price | Price Upto |
| --- | --- | --- | --- |
| Bangalore | Rs. 1080.00 | Rs. 800.00 | Rs. 1600.00 |
| Chennai | Rs. 994.00 | Rs. 600.00 | Rs. 1700.00 |
| Dhanbad | Rs. 848.00 | Rs. 540.00 | Rs. 1000.00 |
| Ernakulam | Rs. 906.00 | Rs. 500.00 | Rs. 2000.00 |
| Faridabad | Rs. 525.00 | Rs. 100.00 | Rs. 800.00 |
| Ghaziabad | Rs. 758.00 | Rs. 600.00 | Rs. 950.00 |
| Haridwar | Rs. 843.00 | Rs. 500.00 | Rs. 1000.00 |
| Hyderabad | Rs. 941.00 | Rs. 700.00 | Rs. 1300.00 |
| Kochi | Rs. 770.00 | Rs. 600.00 | Rs. 900.00 |
| Kolkata | Rs. 902.00 | Rs. 690.00 | Rs. 1300.00 |
| Mumbai | Rs. 883.00 | Rs. 720.00 | Rs. 1260.00 |
| Delhi | Rs. 763.00 | Rs. 690.00 | Rs. 850.00 |
| Noida | Rs. 811.00 | Rs. 730.00 | Rs. 950.00 |
| Panjim | Rs. 745.00 | Rs. 550.00 | Rs. 1000.00 |
| Patiala | Rs. 858.00 | Rs. 690.00 | Rs. 1100.00 |
| Patna | Rs. 961.00 | Rs. 750.00 | Rs. 1200.00 |
| Pune | Rs. 844.00 | Rs. 600.00 | Rs. 1500.00 |
| Secunderabad | Rs. 825.00 | Rs. 750.00 | Rs. 900.00 |
| Sirsa | Rs. 400.00 | Rs. 100.00 | Rs. 700.00 |
| Tirupati | Rs. 694.00 | Rs. 390.00 | Rs. 950.00 |
If the dosage of the medication is found to be effective, regular blood tests can help confirm that the dose continues to be steady. If the symptoms are not reducing or a child experiences side-effects, valproic acid test results can be used to adjust the dose accordingly. This type of close monitoring is essential if other medicines are going to be added to the treatment plan, as some of them may affect the way a body absorbs valproic acid.
A valproic acid test can be ordered when a person experiences side-effects of the drug. This can be a combination of gastrointestinal symptoms like vomiting, nausea or diarrhea, dizziness, unexpected weight gain or loss, trembling, blurred or double vision, mood fluctuations, unusual bruising or bleeding, hair loss, ringing in ears or back pain. Very young or very old people are more susceptible to increased side-effects.
Serious but rare side-effects that may require immediate medical attention are abnormal bleeding or bruising, small purple or red spots on the skin, fever, blisters, hives, shortness of breath, confusion, fatigue, vomiting, drop in body temperature and weakness in joints.
For this test, no special preparation is normally required. The doctors recommend that the test be performed at a particular time, like just before a person's daily dose, as valproic acid levels may fluctuate throughout the day. It is also important to inform the doctor about other medications which an individual might be taking, that might affect the test results.
During the procedure, the health care provider draws blood from the vein. For an infant, this can be done by puncturing the heel with a lancet (small needle). If blood is drawn from a vein, then skin is cleaned with an antiseptic and a tourniquet (elastic band) is placed around the upper arm, so that the veins may swell with blood. A needle is inserted into the vein and blood is extracted into a syringe. The veins from which blood is collected is usually located on the inside of an elbow or the back of hand. After blood is extracted, the needle is removed and the region is covered with cotton to stop bleeding. The whole procedure takes a few minutes to perform.
Valproic Acid FAQs
Q: Who requires Valproic Acid Test?
A: Patients suffering from bipolar disorder, epilepsy, anxiety disorder, panic disorder etc. require Valproic acid test.
Q: How should the dose of Valproic Acid be altered before undergoing the test?
A: Dose of Valproic Acid should not be changed before undergoing test.
Q: Why is Valproic Acid test important?
A: Valproic Acid test is important to ensure that its dosage is within normal limits.
Q: What is the ideal time to perform the test?
A: Ideal time to perform the test varies with disease diagnosis and dosage of Valproic Acid required.
Q: Is fasting required before Valproic Acid Test?
A: Fasting is needed before the test only if patient is new to the medicine.