Venereal Disease Research Laboratory (VDRL) test is a diagnostic screening test done to assess the development of syphilis, a sexually transmitted disease. This test screens for antibodies that are produced by T. pallidum in blood or other body fluids. The test is generally done using blood samples taken through venipuncture.
VDRL test is highly sensitive and checks for the antibodies produced during a syphilis infection and hence is not dependent on the symptoms. Other tests are often performed to confirm the diagnosis of syphilis. Normal values of the test varies with different laboratories. Given list of laboratories in different cities can help you choose the best one.
VDRL Test Cost in Various Indian Cities
We have VDRL Test price information in
112
cities.
Thyrocare (Order Online, Pay at Home)
VDRL (By Thyrocare)
Rs. 1200.00 750.00 (40% Online Only Discount)
Free home sample pickup in 400+ cities. Report in 24 hrs.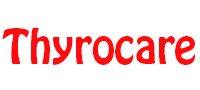 Book Now & Pay at Home > >
Syphilis is a sexually transmitted disease that is primarily spread through genital contact. It cannot be transmitted by using the same utensils and other stuff. Syphilis is caused by the bacteria Treponema pallidum. This bacteria penetrates the lining of the mouth or genital area. Syphilis has four stages, depending upon the severity of the infection.
Depending upon the stage and progression of the infection, a sample is collected. Most commonly, a blood sample is collected to determine the presence of antibodies. Cerebrospinal fluid is used as a sample to check the brain's involvement in the latent stage of the disease. If a syphilis sore is present, a sample is collected by scraping the sore in the affected area.
VDRL test is a simple, efficient, and sensitive test. In this procedure, a blood sample is taken through venipuncture. The blood sample is then tested for anti cardiolipin antibodies to check for the presence of syphilis. The results can take upto 3-5 days.
VDRL test is generally recommended when a patient shows signs and symptoms of syphilis. Early symptoms include sores, skin rashes that don't itch, and swollen lymph nodes. However, in certain cases, VDRL test gives a positive result even when there are no symptoms. VDRL test is also ordered as a part of pregnancy check up. It is also recommended if a patient is undergoing treatment for other sexually transmitted infections (STIs).
VDRL test does not require specific preparations. Stopping medications or fasting is not necessary. However, it is important to consult your healthcare provider to be more clear about the test.
VDRL test is sensitive but is not always accurate. There are chances of false positive or false negative results. False positive results are obtained when there is presence of other diseases like HIV infection, Lyme disease, malaria, certain types of pneumonia, etc. This test is accurate in secondary stage and may give false negative results in the early or late stage of syphilis.
The results of this test are often confirmed with other tests to confirm the diagnosis. Other tests such as Fluorescent treponemal antibody absorption test (FTA-ABS) or Rapid plasma reagin (RPR) test are ordered after a positive VDRL test. Along side VDRL test, HIV test, gonorrhea test, and other STI screening tests are often ordered.
There is no major risk associated with this test. Minor risk may include a bruise at the site from where the blood was collected.