Creatinine Test Cost
Creatinine Test Cost
Used to diagnose renal insufficiency. Creatinine is a more specific and sensitive indicator of renal disease than BUN. Use of simultaneous BUN and creatinine determinations provide more information in conditions.
Creatinine Test Cost in Various Indian Cities
We have Creatinine Test price information in
109
cities.
Creatinine Test FAQs
Q: What are the normal creatinine levels?
A: Women: 0.6-1.1 mg/dL, men: 0.7-1.3 mg/dL.
Q: Which other tests could be performed along with creatinine test?
A: Metabolic panel including CMP or BMP, creatinine serum, BUN, and creatinine clearance.
Q: Why is creatinine test performed?
A: To check out how healthy your kidneys are and find out kidney disorders, if any.
Q: Could the creatinine levels increase during pregnancy?
A: Yes. It could be due to preeclampsia or eclampsia.
Q: What could be the cause of low creatinine levels?
A: Decreased muscle mass or myasthenia gravis.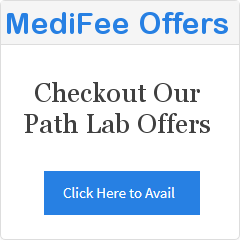 ---
Executive Health Checkup : Blog : About Us : Contact Us : Privacy Policy : Terms of Use