Kidneys are instrumental in emptying toxins from the body. They also play an important role in maintaining chemical balance in the body. Tests are designed for mapping and investigating disorders of kidney. The Kidney function test is one such prescribed by doctors if they have doubts about proper functioning of your kidneys. These are quite simple tests of urine and blood for identification of issues concerning kidney and urological system. Conditions like hypertension or diabetes which are harmful for kidneys may also prompt the doctor to recommend these tests.
Get discount upto 45% on Kidney / Renal Function Test test in your city. Just select your city.
City:
Kidney / Renal Function Test Cost in Various Indian Cities
We have Kidney / Renal Function Test price information in
105
cities.
Thyrocare (Order Online, Pay at Home)
Kidney Function Test (KFT/RFT) (By Thyrocare)
Rs. 800.00 650.00 (10% Online Only Discount)
Free home sample pickup in 400+ cities. Report in 24 hrs.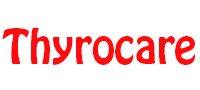 Book Now & Pay at Home > >
Serum Creatinine Test, Blood Urea Nitrogen (BUN), and Estimated Glomerular Filtration Rate (eGFR), are part of the Kidney Function Tests. They are few parameters used for checking functioning of kidney. Levels of creatinine, a waste product in the body is measured in the Serum Creatinine Test. Blood Urea Nitrogen analyzes levels of nitrogen in your blood. BUN levels are also necessary to know if kidneys or liver are having any infection. Estimated Glomerular Filtration Rate (eGFR) assesses if kidneys are filtering toxins and excess fluids from the blood properly.
Kidney stone analysis, complete blood count, urinalysis, uric acid test, blood culture, are few tests that may be ordered along with kidney function tests for detailed investigation of the disease.
Symptoms like fluid build-up in hands and feet, difficulty in passing urine, blood in the urine, burning sensation while passing urine, hypertension etc., are signs that suggest kidney disorders. The person experiences muscular cramps, and his/her appetite reduces. There is frequent nausea or vomiting. Patient loses focus and is unable to concentrate on day-to-day activities. These are signs of kidneys not functioning as they should be. Disorders like kidney failure, nephrotic syndrome, kidney infections can be detected though Kidney Function Tests (KFT). Kidney Function Tests are usually done by taking urine and blood samples for analysis.
Normal levels of Blood Urea are in range of 10-50 MG/DL; Serum Creatinine in range of 0.5-1.4. Normal range of eGFR is 90 mL/min/1.73meter square. 7 to 20 milligrams per deciliter is the normal range of blood urea nitrogen in one's body.