FSH test is prescribed for women when they experience difficulty to get pregnant or have absence or irregularity in menstrual cycles. Follicle Stimulating Hormone is essential for reproduction in males and females. This hormone is secreted by the pituitary gland. This hormone develops follicles in ovaries which in turn helps in regularizing menstrual cycle. FSH test is also done for testing whether the concerned woman has reached menopause. In men, this test helps when their partners are not able to conceive, or the men themselves have low levels of sperm counts.
FSH (Follicle Stimulating Hormone) Test Cost in Various Indian Cities
We have FSH (Follicle Stimulating Hormone) Test price information in
107
cities.
Thyrocare (Order Online, Pay at Home)
TSH LH FSH Prolactin Profile (By Thyrocare)
Rs. 1500.00 850.00 (40% Online Only Discount)
Free home sample pickup in 400+ cities. Report in 24 hrs.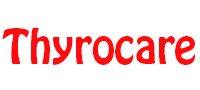 Book Now & Pay at Home > >
As mentioned above, FSH regulates menstrual cycles in women. Likewise, in men it is responsible for growth of sperms and testicles. An FSH test is ordered for children who attain early or later than usual puberty. It detects any disorders of the pituitary gland and ovaries. In women, it is ordered to detect irregularities of menstrual cycles and if the woman has attained menopause. Infertility issues in women can be tracked with the help of an FSH test. In men, this test investigates the causes of low sperm production and reasons behind hypogonadism which is a disorder in which very little sex hormones are produced by reproductive glands.
Your doctor should be told about any hormonal disorders you may be suffering from. Likewise, any medications or vitamin supplements you may be currently on, also should be informed to the doctor. If you have an intra-uterine device implant, that also should be informed to the doctor as that may come in way of your results. Women are generally told to provide samples on the first or second day of their menstrual cycles. Blood for the FSH test is drawn from the patient's arm. They feel a slight pricking sensation for a moment while the blood is being drawn. The sample is collected in a tube and then passed on to the laboratory for testing.
If you are a woman who got diagnosed with high FSH levels, that may be an indicator of a menopause that has kicked in, ovarian cysts, Polycystic Ovarian Syndrome, probable ovarian failure and a general difficulty in conception of baby. In men, higher levels of FSH indicate improperly functioning or damaged testicles because of alcohol abuse or more than normal exposure to radiation. On the other hand, lower levels of FSH indicate disorders related to pituitary gland, lack of production of eggs and sperms in women and men respectively. Usually, an LH test is also ordered along with FSH test.