Lipid profile is a group of blood evaluation techniques that measure the cholesterol levels and few types of fat content in your body. Lipids include cholesterol (both good and bad) and triglycerides. They are also known as fats in general terms. Lipids play a vital role in keeping cellular bodies healthy. However, if they begin to build up in your blood, they can be a health threat.
Excess quantity of lipids in your blood may result in inflamed arteries, clogged/narrowed arterial passageways and even atherosclerosis. Arterial damage disturbs your cardiac functions, leading to increased chances of heart attack, stroke, etc.
Get discount upto 45% on Lipid Profile test in your city. Just select your city.
City:
Lipid Profile Cost in Various Indian Cities
We have Lipid Profile price information in
117
cities.
Thyrocare (Order Online, Pay at Home)
Lipid Profile Test (By Thyrocare)
Rs. 700.00 600.00 (10% Online Only Discount)
Free home sample pickup in 400+ cities. Report in 24 hrs.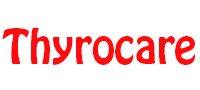 Book Now & Pay at Home > >
The series of tests involved in a lipid profile are as follows:-
Low Density Lipoprotein (LDL) – LDL test measures the levels of bad cholesterol in your system.
High Density Lipoprotein (HDL) – HDL test calculates the amount of good cholesterol in your blood.
Triglycerides – Measures a type of fat called triglycerides present in your body.
Total Cholesterol – The total of all four types of fats or lipids in your body is calculated.
Blood lipid tests should not be performed during stress or acute illness (e.g., recent myocardial infarction, stroke, pregnancy, trauma, weight loss, use of certain drugs); should not be performed on hospitalized patients until 2 to 3 months after illness. Abnormal lipid test results should always be confirmed with a new specimen, preferably 1 week apart, before beginning or changing therapy. It is useful for screening of primary and secondary hyperlipidemias and monitoring for increased risk of atherosclerosis, especially coronary heart disease and stroke.
The level of lipids in your body can be maintained under a normal range if you switch to a healthy lifestyle. Your food is the main source of fats in your body. If you control the amount of good & bad cholesterol intake by eating healthy, your body will be free from many arterial disorders. The type of food you eat everyday, makes a huge difference on your general health. Eating oily, deep fried food, may impact many bodily functions.
If you have been diagnosed with high cholesterol levels, talk to your physician on how to manage such issues that affect your body. He/she will guide you and provide you with few tips that help reduce excess bad cholesterol and triglycerides present in your system. On learning about your food habits, doctor may also prepare a diet chart for you. Exercising inputs will also be provided to help your body be fit and cholesterol free.