Blood lipid tests should not be performed during stress or acute illness (e.g., recent myocardial infarction, stroke, pregnancy, trauma, weight loss, use of certain drugs); should not be performed on hospitalized patients until 2 to 3 months after illness. Abnormal lipid test results should always be confirmed with a new specimen, preferably 1 week apart, before beginning or changing therapy. It is useful for screening of primary and secondary hyperlipidemias and monitoring for increased risk for atherosclerosis, especially coronary heart disease and stroke.
Lipid Profile Cost in Various Indian Cities
We have Lipid Profile price information in
108
cities.
Thyrocare (Order Online, Pay at Home)
Lipid Profile Test (By Thyrocare)
Rs. 500.00 400.00 (20% Online Only Discount)
Free home sample pickup in 400+ cities. Report in 24 hrs.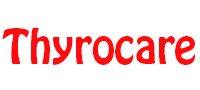 Book Now & Pay at Home > >
Lipid Profile FAQs
Q: What is lipid panel test?
A: It measures triglycerides and cholesterol in the blood deduced from fats and illustrates the relation between atherosclerosis and abnormal lipid profile. It helps to evaluate the level of "bad cholesterol" opposite that of "good cholesterol".
Q: Which type of lipids could be assessed through this test?
A: LDL, VLDL, HDL, Lp (a), serum triglycerides, and total cholesterol.
Q: What are the risk factors of high lipid profile?
A: Diabetes, obesity, high blood pressure, atherosclerosis, angina, cardiovascular risk, stroke or premature heart disease.
Q: What are the normal values?
A: LDL: <100 mg/dL, HDL: >60 mg/dL, cholesterol/HDL ratio: <4, triglycerides: <180 mg/dl, and total cholesterol: <200 mg/dL.
Q: What is the dietary advice for lowering cholesterol in the blood?
A: Include foods such as oats, olive oil, fish, nuts, garlic, plant sterols, and fiber in the diet, perform regular aerobic exercises, or take cholesterol control medications.