PCV (Packed Cell Volume) Test Cost
PCV (Packed Cell Volume) Test Cost
PCV test evaluates blood loss, Polycynthemia, hemolytic anemia and anemia. As PCV increases gradually when stored, the test needs to be done within 6 hours of blood sample collection. However, if the blood is stored at 4 degree Celsius, a delay of 24 hours maximum can be adjusted.
PCV (Packed Cell Volume) Test Cost in Various Indian Cities
We have PCV (Packed Cell Volume) Test price information in
104
cities.
PCV (Packed Cell Volume) Test FAQs
Q: Which tissue sample is required for PCV test?
A: Venous blood sample is usually preferred for PCV test.
Q: How is PCV test performed?
A: Blood is taken in a test tube and centrifuged to check for Packed Cell Volume.
Q: What is the other name of PCV test?
A: PCV is also known as hematocrit test or erythrocyte volume fraction test.
Q: What is the ideal value of PCV?
A: Ideal value of PCV is 40-50% in males and 36-44% in females.
Q: Which disorders are likely to cause changes in PCV?
A: Anemia, polycythemia, dehydration, dengue are some disorders where PCV tends to get affected.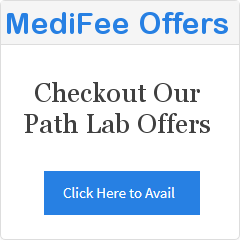 ---
Executive Health Checkup : Blog : About Us : Contact Us : Privacy Policy : Terms of Use