Your blood is composed of various types of cells that play a unique role in your body. These cells must be present in their normal quantities in order to keep you healthy and support various body functions. A Hemogram test measures each of these components in your blood.
Patients with leukemia or anemia are often suggested to take a complete blood count (CBC) test. On the contrary, it is advisable for every individual to undergo hemogram once a year; especially senior citizens. To keep a check on your basic health, this test is as important as other routine checkup procedures.
Get discount upto 45% on CBC / Hemogram Test test in your city. Just select your city.
City:
CBC / Hemogram Test Cost in Various Indian Cities
We have CBC / Hemogram Test price information in
110
cities.
Thyrocare (Order Online, Pay at Home)
CBC / Hemogram (By Thyrocare)
Rs. 600.00 500.00 (10% Online Only Discount)
Free home sample pickup in 400+ cities. Report in 24 hrs.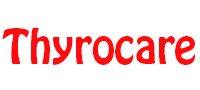 Book Now & Pay at Home > >
A hemogram is like a package of tests that calculates the count of every blood component. The following components are measured in this one single test:
Red Blood Cells (RBC) – RBC count measures the number of red blood cells in your blood. The function of red blood cells is to carry ample amount of oxygen to different organs of your body. They are also responsible to filter out harmful carbon dioxide from your system. Lack of RBC can lead to causing anemia.
White Blood Cells (WBC) – WBC count measures the quantity of white blood cells in your system. These cell components in your blood, invade infectious conditions. A high level of WBC indicates infectious or inflammatory disorder within your body. Individuals with low levels of WBC are prone to infections.
Hematocrit (HCT) – This measures the part of your blood that consists of red blood cells comparatively.
Platelets – Platelets count is necessary as it is responsible for blood clotting mechanism.
Hemoglobin (hb) – Hemoglobin count should be in check as it is a type of protein in your blood that holds oxygen. If the levels of hemoglobin are low or high, it can lead to many health issues.
Mean Corpuscular Volume (MCV) – Mean corpuscular volume is the average of the size of your red blood cells. If they are larger than the normal size, it can depict vitamin deficiency in patients. This is another important measure to be noted down while testing your complete blood count.
Each of the above components must be in the range of their normal values. More or less count of any of these can affect your health in many abnormal ways. It is advisable that you eat healthy to maintain the levels of vitamins, minerals and other components of your blood.
CBC / Hemogram Test FAQs
Q: What does CBC/hemogram test includes?
A: White blood cell types (WBC differential), white blood cell (WBC, leukocyte) count, hematocrit (HCT, packed cell volume, PCV), red blood cell (RBC) count, hemoglobin (Hgb), mean platelet volume (MPV), and platelet (thrombocyte) count.
Q: What is the chief reason to conduct CBC test?
A: To attain vital data about the type and number of cells present in the patient's blood to diagnose infection and other diseases and check for symptoms like weakness, bruising, etc.
Q: Why is CBC test ordered?
A: To detect asthma or allergy due to high or low count of a particular cell type, check effects of abnormal bleeding, detect infection, polycythemia, and anemia, check for lost blood count after bleeding, and monitor radiation treatment or effects of drugs/medicines.
Q: What are the reference values for hemoglobin (Hgb) count?
A: Newborn: 14.5-24.5 g/dL, children: 9.5-20.5 g/dL, women: 12-16 g/dL, and men: 14-17.4 (g/dL).
Q: What are the other blood tests?
A: Reticulocyte count: check the number of reticulocytes or immature red blood cells and erythrocyte sedimentation rate (ESR): check the time for erythrocytes getting settled in the test tube.