SGOT Test Cost
SGOT Test Cost
Used for differential diagnosis of hepatobiliary system and pancreas. Formerly surrogate test for screening blood donors for hepatitis. Rapid rise of AST and ALT to very high levels (e.g., > 600U/L and often > 2000U/L) followed by a sharp fall in 12 to 72 hours is said to be a typical of acute bile duct obstruction due to a stone. AST is increased in acute myocardial infarction and in muscle diseases but ALT is usually normal unless there is liver congestion.
SGOT Test Cost in Various Indian Cities
We have SGOT Test price information in
111
cities.
SGOT Test FAQs
Q: What is SGOT?
A: SGOT stands for Serum Glutamic Oxaloacetic Transaminase which is an enzyme found in liver and heart cells. It is also found in minute quantities in kidneys, muscles and brain cells.
Q: Why is SGOT test required?
A: This test is advised by the doctor if he/she suspects signs of liver damage like jaundice, itchiness, swollen abdomen, abdominal pain, swelling of extremities, tiredness and loss of appetite. It can even be ordered in the event of a heart disease.
Q: How is SGOT test performed?
A: A tiny amount of blood is taken from a vein in the arm using a needle and syringe. It is sent to the library for further investigation.
Q: What is the normal range of SGOT in the body?
A: Males: 10 to 40 units/L Females: 9 to 32 units/L
Q: What do abnormal SGOT levels indicate?
A: High levels of SGOT are seen in – hepatitis, liver cancer, blockage of bile ducts and cirrhosis.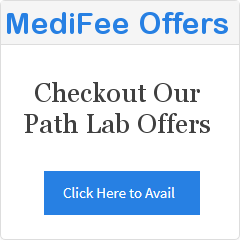 ---
Executive Health Checkup : Blog : About Us : Contact Us : Privacy Policy : Terms of Use