Total Protein Test Cost
Total Protein Test Cost
This test measures two protein classes, namely globulin and albumin found in fluid portion within the patient's blood. Blood is obtained from the back of patient's hand or the inner vein of his/her elbow.
The test is required to diagnose kidney diseases, liver ailments and nutritional issues. If abnormality is detected via this test, more test are needed for finding the root cause of issues.
Total Protein Test Cost in Various Indian Cities
We have Total Protein Test price information in
106
cities.
Total Protein Test FAQs
Q: What is the use of total protein test?
A: Total protein estimation is useful in diagnosing a variety of conditions that include kidney and liver diseases, malnutrition, improper absorption of proteins, etc.
Q: What causes high protein levels?
A: High levels of albumin could indicate dehydration. Globulin levels are high in people with certain conditions like lupus, kidney disorders, and liver disorders. Certain proteins are elevated during an inflammation or infection. Cancers like multiple myeloma also cause protein levels to elevate, since it causes an abnormal protein accumulation.
Q: What are the side effects of low levels of protein?
A: Weight loss, muscle weakness, swelling or edema, low blood pressure and low heart rate, anemia, muscle cramping, etc. are some side effects of low proteins.
Q: What is A/G ratio?
A: The amount of albumin present compared to the amount of globulin, is the A/G ratio. It is measured as a part of total protein test and its normal range is 0.8-2.
Q: What is the reference range for total protein in blood?
A: The normal reference range for total protein estimation is 6-8 g/dL.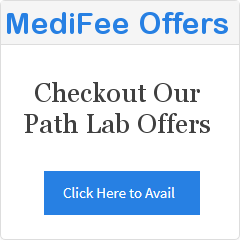 ---
Executive Health Checkup : Blog : About Us : Contact Us : Privacy Policy : Terms of Use