APTT (Activated Partial Thromboplastin Time) Test Cost
APTT (Activated Partial Thromboplastin Time) Test Cost
This test is useful for measuring common and intrinsic pathway activity of coagulation. The clotting cascade division into common, extrinsic and intrinsic pathways, has less validity; however, it is useful for interpreting laboratory investigation results.
APTT (Activated Partial Thromboplastin Time) Test Cost in Various Indian Cities
We have APTT (Activated Partial Thromboplastin Time) Test price information in
97
cities.
APTT (Activated Partial Thromboplastin Time) Test FAQs
Q: Why is APTT test ordered?
A: To detect blood clotting difficulties such as lupus anticoagulant syndrome and antiphospholipid antibody syndrome, unexplained bruising or bleeding causes, liver disorders, blood clots in veins and arteries, and hemophilia and other bleeding diseases caused due to low levels of blood clotting factors. It may also be ordered for females facing miscarriages.
Q: What is the main purpose of APTT test?
A: To gauge the time needed for the blood to clot (coagulation) and as a primary analysis of bleeding problems.
Q: Is PTT (partial thromboplastin time) test done along with APTT test?
A: Yes. It is done to measure blood clotting factors and examine related problems, especially before a surgery where excessive bleeding could be a possibility. International nationalized ratio (INR) is another test done along with these.
Q: Can APTT test be ordered to check the effect of blood-thinners?
A: Yes. It is ordered for patients who are administered with heparin and other blood-thinning medications to avoid blood clots in the arteries or veins.
Q: What is the normal range of APTT and PTT?
A: APTT: 30-40 seconds and PTT: 60-70 seconds.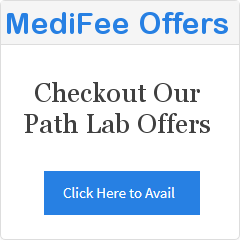 ---
Executive Health Checkup : Blog : About Us : Contact Us : Privacy Policy : Terms of Use