Estradiol is secreted primary by the ovarian follicles during the female menstrual cycle, and by the placenta during pregnancy. It is secreted to a lesser degree by the adrenal glands, testes and by peripheral conversion of androgens. In cases of suspected hypofertility in either sex, evaluation of the estradiol concentration, in conjunction with LH, FSH and progesterone assays, is useful for evaluation of whether the hypothalamic pituitary-gonadal axis function correctly and is intact. Quantitative measurement of estradiol is useful for the evaluation and management of a number of sexual disorders and monitoring result of infertility treatment techniques, menopause, ovulation induction, and gynecomastia.
Estradiol (E2) Test Cost in Various Indian Cities
We have Estradiol (E2) Test price information in
87
cities.
Thyrocare (Order Online, Pay at Home)
Estradiol / Oestrogen (E2) Test (By Thyrocare)
Rs. 900.00 600.00 (20% Online Only Discount)
Free home sample pickup in 400+ cities. Report in 24 hrs.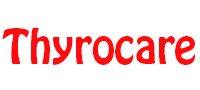 Book Now & Pay at Home > >
Estradiol testing is also referred to as Estrogen E2 Liquid Chromatography Tandem Mass Spectrometry Blood and Oestrogen Estradiol. Drugs that are meant for controlling inflammation, for controlling childbirth, mental disorders and few other medications can affect results of estradiol test. Hence, discussing your prescription medicines with the doctor well before testing is necessary. You may be allergic to certain substances, discussing about it with the doctor is also essential. Estradiol testing is ordered in conjunction with other diagnostic tests such as that for thyroid testing and hormonal testing. Testing is done using a small blood sample. The sample is taken out with the help of a sterilized syringe. The site from where blood is extracted is sealed with a bandage.
The estradiol assay, together with LH and FSH assays, is used to confirm a diagnosis of menopause. In females who have crossed menopause, 0-30 pg/mL are the normal levels of estradiol whereas, they are 30-400 pg/mL for the ones who haven't reached menopause. In men, 10-50 pg/mL is the acceptable level. When estradiol rates in men and women are higher, that could spell possibility of cirrhosis of liver, early puberty, tumors in sexual organs and an over-productive thyroid gland. Likewise, if the levels are low, then it could mean Polycystic Ovarian Syndrome (PCOS), hypopituitarism, low production of estrogen, genetic disorders, ovarian failure etc.
Estradiol testing is ordered by the doctor when the patient has an earlier than normal puberty. It is also useful in determining functioning of ovaries. For women undergoing treatment for infertility, this test is useful in keeping track of the treatments given for assisting in conception. Likewise, estradiol test is used also for tracking development of fetus during pregnancy. It is done also when women suffer from menstruation problems.