Magnesium Test Cost
Magnesium Test Cost
Increases in Impaired renal function, Diuretics, Antacids or enemas containing Mg, Laxative and Cathartic abuse, Mg2 SO4 treatment, Diabetes, Hypothyroid, Addison disease etc. Decreases in malabsorption causing diseases, renal diseases, alcoholism, starvation, PEM, endocrine disorders.
Magnesium Test Cost in Various Indian Cities
We have Magnesium Test price information in
94
cities.
Magnesium Test FAQs
Q: What is the function of Magnesium in the body?
A: Magnesium plays a key role in biochemical processes like energy production, DNA synthesis, enzymatic reactions and maintenance of electrolyte balance in the body.
Q: What is a Magnesium test?
A: It is a diagnostic test used to measure the levels of magnesium in the blood.
Q: Why is Magnesium test needed?
A: This test may be ordered by the doctor if you have been experiencing weakness, muscle cramps, irregular heartbeat, malabsorption, chronic diarrhea or renal problems.
Q: How is Magnesium test performed?
A: A sample of blood is taken from a vein in the arm. This sample is then processed in the lab for desired results.
Q: Which foods are rich in Magnesium?
A: Kidney beans, chickpeas, green beans, peas, banana, figs, spinach, kale, nuts and seeds are rich in Magnesium.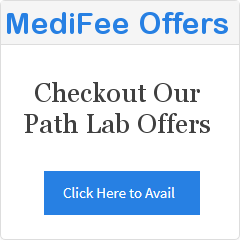 ---
Executive Health Checkup : Blog : About Us : Contact Us : Privacy Policy : Terms of Use