Malaria parasite test is a pathology test required to detect the presence of malaria causing organisms. A venous blood sample obtained from the patient is required for performing this test. Most pathology labs are equipped to perform malarial parasite test.
A healthy person gets infected after being bitten by female Anopheles mosquito, the insect which carries malaria parasites. Once the parasite enters a person's blood stream, it attacks the immune system and also red blood cells. Symptoms usually appear in a week after the parasite has entered patient's bloodstream.
Get discount upto 45% on Malaria (Malarial Parasite) Test test in your city. Just select your city.
City:
Malaria (Malarial Parasite) Test Cost in Various Indian Cities
We have Malaria (Malarial Parasite) Test price information in
106
cities.
Thyrocare (Order Online, Pay at Home)
Malarial Antigen Test (By Thyrocare)
Rs. 380.00 300.00 (20% Online Only Discount)
Free home sample pickup in 400+ cities. Report in 24 hrs.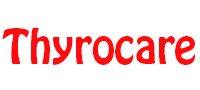 Book Now & Pay at Home > >
Indications of undergoing Malaria parasite test have been mentioned below:
Fever with chills
Aching of limbs
Fatigue
Weakness
The characteristic feature of malaria is that, fever occurs in spikes and usually at the same time each day. The above mentioned symptoms collectively indicate towards malaria infection. Patients are advised to undergo malaria parasite test at the earliest.
Malaria fever is characterized by intermittent periods of feeling extremely chilly with lucid period in between. The parasite is said to be most abundantly circulating in the patient's bloodstream during the chilly phase of fever. Therefore, patients are advised to undergo the blood test when they start feeling chills.
A venous blood sample is obtained from a vein in the patient's upper arm. A smear is prepared using a glass slide and special chemicals. This slide is later examined using a microscope. Malaria parasites can be observed when the slide is examined under specific light and high resolution microscopic lens.
If the test shows positive results, anti-parasite and antibiotic therapy is immediately started. A repeat test may be advised to monitor the patient's progress.
Malaria parasite tends to remain dormant in the patient's body even after completing a course of treatment. In later months or even years to come, the parasite may become active if the patient tends to suffer from lowered immune strength. In such cases as well, malarial parasite test is advised to patients. Along with this test, C.B.C. and E.S.R. may also be advised to patients.
Malaria (Malarial Parasite) Test FAQs
Q: What is malaria?
A: It is a disease caused due to the bite of female Anopheles mosquito. It is characterized by fever with chills, vomiting, nausea, weakness, joint pain, hemolytic anemia and headaches.
Q: What are malarial parasites?
A: These are microbes belonging to genus Plasmodium, 4-5 species of which can infect humans with malaria. Half of their life cycle is spent in the mosquito, whereas the other half is completed in human beings.
Q: Why is a malarial parasite test required?
A: Malaria if not treated on time can have some deleterious effects on health. Symptoms like alternating fever and chills, joint pain, headache, confusion and sweating may prompt the doctor to order this test.
Q: How is this test done?
A: A blood sample is taken from the vein and studied using microscopic and non-microscopic techniques. A blood smear is prepared on a glass slide for further studies.
Q: What is Rapid Diagnostic Test?
A: It is the quickest method to diagnose malaria by putting a tiny sample of blood on a color changing nitrocellulose paper.