Progesterone Test Cost
Progesterone Test Cost
Progesterone is a hormone synthesized by ovary. Its level is low in follicular phase but increased to 10 - 40 mg/day during luteal phase and <_300 mg/day if pregnancy occurs. This test is useful to help determine the cause of infertility, track ovulation. It also helps diagnose an ectopic or failing pregnancy, monitor the health of a pregnancy, and help diagnose the cause of abnormal uterine bleeding.
Progesterone Test Cost in Various Indian Cities
We have Progesterone Test price information in
85
cities.
Progesterone Test FAQs
Q: What is progesterone?
A: Progesterone is one of the most important female reproductive hormones that controls the menstrual cycle and pregnancy.
Q: Which disorders affect levels of progesterone?
A: PCOD, breast disorders, prolactin hormone dysfunction, tend to affect progesterone levels.
Q: Which tissue sample is required to perform Progesterone Test?
A: Venous blood sample is preferred to perform Progesterone Test.
Q: Which other tests may be required with Progesterone Test?
A: Estrogen levels, USG pelvis, mammography, may be required with Progesterone Test.
Q: Why does progesterone increase during pregnancy?
A: Progesterone levels increase during pregnancy since the hormone helps to maintain conducive environment for the growing fetus.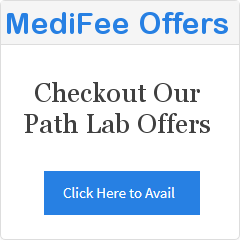 ---
Executive Health Checkup : Blog : About Us : Contact Us : Privacy Policy : Terms of Use