Reticulocyte Count Test Cost
Reticulocyte Count Test Cost
This test measures how fast Reticulocytes (a type of RBC) are form from bone marrow and released in the blood stream. The count rises if blood loss has occurred as is the case with certain diseases.
The red blood cells get prematurely destroyed in cases such as anemia and ashemolytic. High altitudes are also cause for rise in the reticulocyte count.
Reticulocyte Count Test Cost in Various Indian Cities
We have Reticulocyte Count Test price information in
89
cities.
Reticulocyte Count Test FAQs
Q: What are reticulocytes?
A: Reticulocytes are a precursor of mature red blood cells. Reticulocytes are manufactured in the bone marrow which then mature into functional red blood cells as they enter the bloodstream.
Q: How is a reticulocyte count done?
A: A sample of blood is needed for the procedure. It is withdrawn from a vein using a needle and syringe. Sometimes, the finger can be pricked and a blood sample be taken for this test and studied under a microscope.
Q: Why is a reticulocyte count test required for?
A: This test is ordered by the doctor if he/she suspects anemia. Anemia is a condition characterized by inability of the blood to oxygenate cells properly. A reticulocyte count helps in detection of the type of anemia affecting the individual.
Q: What is the normal range of reticulocytes in the body?
A: Reticulocytes, under normal conditions, constitute about 0.5% - 1.5% of blood in adults.
Q: What do the results of a reticulocyte count test mean?
A: Increased reticulocytes may indicate - hemolytic anemia, gastrointestinal bleeding and hemolytic disease of the newborn
Decreased reticulocytes may indicate - deficiency of Vit B-12, folic acid or iron, aplastic anemia, decreased erythropoietin production and bone marrow failure.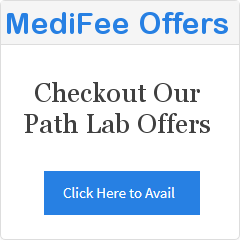 ---
Executive Health Checkup : Blog : About Us : Contact Us : Privacy Policy : Terms of Use