Sonomamography / Sonomamogram Cost
Sonomamography / Sonomamogram Cost
This breast ultrasound produces internal breast structure pictures. It checks breasts for abnormalities and renders distinct images from inside the breast. It might be done in addition to mammography for checking dense breasts.
Sonomamography / Sonomamogram Cost in Various Indian Cities
We have Sonomamography / Sonomamogram price information in
19
cities.
| City | Average Price | Starting Price | Price Upto |
| --- | --- | --- | --- |
| Bangalore | Rs. 1325.00 | Rs. 750.00 | Rs. 2000.00 |
| Hyderabad | Rs. 1358.00 | Rs. 800.00 | Rs. 2500.00 |
| Kanpur | Rs. 1386.00 | Rs. 850.00 | Rs. 1800.00 |
| Mumbai | Rs. 1442.00 | Rs. 1200.00 | Rs. 2000.00 |
| Navi Mumbai | Rs. 1515.00 | Rs. 1000.00 | Rs. 2000.00 |
| Patna | Rs. 1140.00 | Rs. 800.00 | Rs. 1600.00 |
| Pune | Rs. 1255.00 | Rs. 1000.00 | Rs. 2000.00 |
Sonomamography / Sonomamogram FAQs
Q: What is a sonomammography?
A: Sonomammography, or breast ultrasound, is an extensive and thorough examination of breasts done in order to assess their health and estimate the amount of blood flow in them. Sonomammography is usually done along with mammography to assess the breasts for presence of lumps or mass in tissues. It is a screening tool for detecting breast cancers.
Q: Why is sonomammography test advised?
A: This test is generally ordered when there are abnormalities detected in the breasts during a routine check up by the physician. This test is advised if there's a lump or any other abnormalities detected during mammography and breast MRI scans.
Q: Is sonomammography risky?
A: Sonomammography is a non invasive procedure and does not rely on radiation for assessment of breasts. It is a highly safe, painless and accurate procedure.
Q: How long does sonomammography test take?
A: Sonomammography or Breast ultrasound usually takes about 15-30 minutes. You only have to wait until the radiologist checks the sonomammograms.
Q: What are the benefits of sonomammography test?
A: Ultrasound is relatively painless, widely available and extremely affordable procedure than other imaging tests. This scanning gives a better picture and insight into the abnormalities that might not show up on X-rays or mammograms. It detects lesions in women with denser breasts. Moreover, ultrasound also assists in detecting and diagnosing lesions that may be unclear to interpret from mammograms. It also helps to identify if the abnormalities are cystic or solid or both.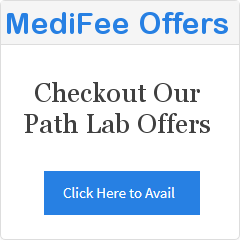 ---
Executive Health Checkup : Blog : About Us : Contact Us : Privacy Policy : Terms of Use