T3 test evaluates the total T3 level, free T3 and bound T3, in the blood. T3 exists in two forms, the bound form being more abundant than the free form. Total T3 test is done to check thyroid dysfunction. A sample of blood is collected and processed to measure the levels of T3.
T3 (Triiodothyronine) Test Cost in Various Indian Cities
We have T3 (Triiodothyronine) Test price information in
111
cities.
Thyrocare (Order Online, Pay at Home)
Free Triiodothyronine (T3) Test (By Thyrocare)
Rs. 600.00 300.00 (50% Online Only Discount)
Free home sample pickup in 400+ cities. Report in 24 hrs.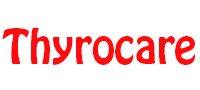 Book Now & Pay at Home > >
Thyroid gland is a small endocrine organ, shaped like a butterfly, located at the base of the neck. It releases hormones actively involved in metabolism. Thyroid glands produce and release two hormones; T3 (Triiodothyronine) and T4 (Thyroxine). Level of T3 in the blood is estimated to evaluate the thyroid function. T3 plays an important role in the control of metabolism. T3 is comparatively stronger than T4. T3 and T4 play a major role in growth of the human body.
A T3 test is conducted to measure the levels of protein-bound and free form of T3 and to evaluate whether the thyroid gland is over-performing (hyperthyroidism) or under-performing (hypothyroidism). Protein levels do not affect the test and hence it is more accurate. Along with T3, T4 and TSH tests are also done to get an accurate understanding of the thyroid gland. The test is done by drawing blood by venipuncture and is then collected into a tube. The area from where the blood is drawn is cleaned with alcohol prior to collection. There are no known risks associated with the T3 test.
Low levels of T3 exhibit symptoms of hypothyroidism such as fatigue, constipation, trouble sleeping, dry skin and unexplained weight gain. High levels of T3 exhibit symptoms of hyperthyroidism such as weight loss, rapid heart rate, sweating, irritability, muscle weakness, irritable eyes etc.
Levels of thyroid hormones are affected by the kind of diet that is consumed, like Brussels sprouts, cauliflower, cabbage, turnips etc. Pregnancy also affects the levels of T3. Liver disorders could also elevate the levels of T3 in the blood. Medications are known to interfere with the body's ability to absorb thyroid hormones. Corticosteroids, anti-depressants etc. also affect the thyroid levels. So, its advised to let your doctor know about the medications you are talking before the test.
Total T3 test helps the doctor determine the accurate functioning of thyroid gland and accordingly he can advise on the proper dosage if the levels of T3 or T4 are elevated.