Thyroxine test is a diagnostic test performed to assess functioning of thyroid gland. The test checks for levels of thyroxine, which is one of the hormones synthesized and secreted by thyroid gland. Levels of this hormone are indicative of the health of thyroid gland.
Thyroid gland is anatomically located in the front portion of neck, near the food pipe and wind pipe. It secretes two hormones, triiodothyronine (T3) and thyroxine (T4). These hormones control many important functions of other body tissues. Metabolism, menstruation, digestion, muscular development, are some important functions controlled by T3 and T4.
T4 (Thyroxine) Test Cost in Various Indian Cities
We have T4 (Thyroxine) Test price information in
112
cities.
Thyrocare (Order Online, Pay at Home)
Free Thyroxine (T4) Test (By Thyrocare)
Rs. 600.00 300.00 (50% Online Only Discount)
Free home sample pickup in 400+ cities. Report in 24 hrs.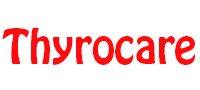 Book Now & Pay at Home > >
T4 is especially responsible for maintaining good health of cardiac muscles and brain tissue. It also contributes in keeping a physiological balance between all body systems. Disturbances in levels of T4 indicate abnormal functioning of thyroid gland, pituitary gland or hypothalamus. Abnormal levels of T4 in turn affect all physiological activities dependent on the hormone.
Indications of undergoing T4 test:
Changes in appetite
Irregular menstrual cycle
Abnormal fluctuation of weight
Hair fall
Digestive troubles
Cardiac health issues
Collectively, these symptoms point towards thyroid gland dysfunction.
T4 test is performed using a venous blood sample. The sample is collected from a vein located in the upper arm. The sample is stored in a place away from light, heat and moisture.
Normal levels of T4 in a healthy adult are 4.6-12 micrograms/dL. Free thyroxine circulating in the bloodstream is about 0.7-1.9 micrograms/dL in a healthy adult.
T4 test is usually performed as part of a thyroid profile test. It may also be performed as part of thyroid profile test. T4 test is one of the many mandatory blood tests prescribed to pregnant women. People who have past history or family history of any thyroid disorder are also advised to undergo T4 test. People who have undergone partial or total thyroid gland removal surgery must undergo T4 test at regular intervals. This helps in assessing if their physiology is able to cope with the reduced levels of thyroid hormones.
Doctors rely on the result of T4 test in order to make changes in medications for pre-existing thyroid conditions. Abnormal T4 results invariably point towards underlying hormonal disturbances. It is imperative to seek immediate medical assistance from a physician or an endocrinologist. Early medical treatment will prevent the hormonal levels from causing further physiological disturbances to the patient.
Other than T4 test, patients may be required to undergo T3 test, TSH test, C.B.C test, blood sugar test, as well.