Urea Test Cost
Urea Test Cost
The blood urea test measures the level of urea in the blood and gives an idea of how well the kidneys are functioning. It provides an estimate of the nitrogen load of a body.
Urea Test Cost in Various Indian Cities
We have Urea Test price information in
107
cities.
Urea Test FAQs
Q: What is a Urea Test?
A: Urea test is a blood analysis technique that looks for the quantity of urea concentration in your blood samples. This test evaluates how well your kidneys are processing urea or if urea is being produced in lesser or more quantity.
Q: Why is Urea Test suggested?
A: Urea test is suggested to study suspected, serious, undetected kidney problems or chronic kidney disorder. Suspected cases of kidney failure, diabetic neuropathy patients, etc. can be suggested to undergo urea test.
Q: Which other tests may be advised along with Urea Test?
A: Kidney Function Test (KFT) which is also known as Renal Function Test, can also be suggested along with urea test for complete analysis of your kidney functions.
Q: Does Urea Test require any precautions prior to it?
A: No precautions like fasting are required before urea test. If you are under a medication course or diagnosed with allergies, your doctor will advice you to follow certain instructions.
Q: What are the normal ranges in a Urea Test?
A: The normal range of urea is 7-20 mg/dL (milligram per deciliter) for patients under 18 years of age. For more than 18 years of age, the normal range is 5-18 mg/dL (milligram per deciliter).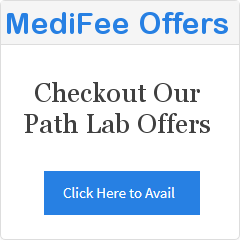 ---
Executive Health Checkup : Blog : About Us : Contact Us : Privacy Policy : Terms of Use