SGPT Test Cost
SGPT Test Cost
Used for differential diagnosis of disease of hepatobiliary system and pancreas. Repeat testing of SGPT helps to establish chronicity of viral hepatitis. Generally parallels but lower than AST in alcohol-related disease. Rapid rise of AST and ALT to very high levels (e.g., > 600 U/L and often > 2000U/L) followed by a sharp fall in 12 to 72 hours is said to be a typical of acute bile duct obstruction due to a stone. ALT is more specific for liver disease than AST.
SGPT Test Cost in Various Indian Cities
We have SGPT Test price information in
111
cities.
SGPT Test FAQs
Q: What is SGPT?
A: SGPT (Serum Glutamic-Pyruvic Transaminase) or Alanine Aminotransferase (ALT) is an enzyme which is made in the liver. If liver cells are damaged, SGPT levels rapidly rise in the blood.
Q: Why is SGPT test required?
A: An SGPT test is a very reliable marker of liver damage. The doctor may order this test if you have been experiencing symptoms like nausea, vomiting, yellowness of eyes, abdominal pain, etc.
Q: How is SGPT test performed?
A: Blood drawn from a vein is needed for the procedure. The sample is further analyzed in a laboratory.
Q: What is the normal range of SGPT in the body?
A: The normal levels of SGPT fall in the range of 7 to 56 units/liter of serum.
Q: Is an SGPT test risky?
A: No. If all aseptic conditions are properly maintained, then an SGPT test is very safe. But the risk of needle-stick injury, minor infection, slow clotting is present.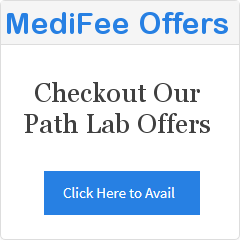 ---
Executive Health Checkup : Blog : About Us : Contact Us : Privacy Policy : Terms of Use