Liver Function Test (LFT) is a panel of blood tests which help in detecting damage or inflammation to your liver. This test was known as Liver enzyme test initially. The tests check whether the liver works properly. It is alternately known as liver profile test, liver chemistries, etc.
There is a huge list of disorders that may require liver function test for diagnostic purposes. Few diseases too need liver profiles to study progress and improvement from an ongoing medical treatment. The panel test is suggested to senior citizens and patients with liver disorders.
Get discount upto 45% on Liver Function Test (LFT) test in your city. Just select your city.
City:
Liver Function Test (LFT) Cost in Various Indian Cities
We have Liver Function Test (LFT) price information in
112
cities.
Thyrocare (Order Online, Pay at Home)
Liver Function Test (By Thyrocare)
Rs. 800.00 750.00 (5% Online Only Discount)
Free home sample pickup in 400+ cities. Report in 24 hrs.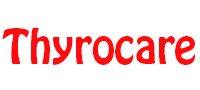 Book Now & Pay at Home > >
Liver function test can be suggested for the following purposes:
If you are under a long-term medication course, chances are that your physician may prescribe liver profile to monitor the effect of these medicines on the functioning of your liver. Some medicines affect the working of the liver; especially the ones prescribed for improving the health of your diseased liver.

If your body shows symptoms of a liver disease, a liver profile can be used to confirm about the health issue.

If you are a long-term alcoholic or have heavy alcohol intake on a regular note, your liver becomes weak and swollen. Many of your liver functions slow down or fail if no action is taken against it. Liver panel test provides a complete status of how badly your liver has been damaged because of the same.

If you are suspected of having an infectious liver due to hepatitis B or hepatitis C disorder, it can keep your liver from working normally. LFT shows the extent to which your liver is infected. It takes a while to treat such infections. A time to time test can be conducted to study about your liver conditions during its treatment.

If you are diagnosed with a liver problem, LFT will be prescribed one or more times to monitor your liver conditions as well as the progress of your treatment on your liver. Doing so, your doctor knows whether the treatment goes as per plan or requires alternate medications/treatments.

If you have diabetes, anemia, high levels of triglycerides or hypertension, your liver functions are altered. Liver profile is often recommended for such cases.

If you are suffering from gallbladder disease, you may need to learn about the health and functions of your liver as well on a routine basis.
Liver function tests include different tests that may include ALT, AST, ALP, Bilirubin, GGT, Albumin and Total Protein.