Top 9 Diabetes Hospitals in Hyderabad
List of the best diabetes care hospitals in Hyderabad is as follows:
Aware Gleneagles Global hospital, LB Nagar
Aware Gleneagles Global hospital is a fully owned subsidiary of IHH Healthcare. The hospital operates in cities like Hyderabad, Bangalore, Chennai and Mumbai. Endocrinology department at the hospital comprises of best doctors in this domain and provides excellent medical services to treat not only diabetes but also other kind of gland disorders.
Salient Features
Diagnosis or screening session to diagnose diabetes in early stages
Provide comprehensive diabetes checkup package that is affordable
Diabetes assessment and management is conducted by expert diabetelogists
Nutrition department to provide diet counseling for diabetes patient
Provision for management of emergency diabetic disorders
Round the clock pharmaceutical services
Well-equipped laboratory and diagnostic department
Esteemed panel of doctors
Dr. N. Vivekananda Reddy, Diabetelogist
Dr. Ahmer Ali Khan, Diabetes Specialist
Address
Sagar Road, LB Nagar,
Hyderabad - 500 035
Apollo Healthcity, Jubilee Hills
Apollo hospital is a major health care brand and has strong presence across length and breadth of the country. The hospital offers excellent medical services across a broad spectrum of specialties; endocrinology being one of them. The hospital has excellent endocrinologists and is one of the best medical unit to get treated for diabetes.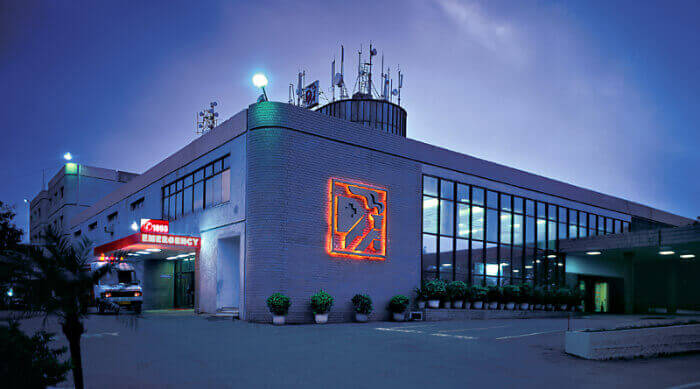 Salient Features
Has right technological support for major surgeries and procedures for diabetic patients
Special diabetes unit for evaluation of type I and type II diabetes
Establishment of diabetic clinic for diabetes research and training purpose
Panel of diabetes specialists
JCI accreditation
Round the clock access to pharmacy
Esteemed panel of doctors
Dr.Rabinder Nath Mehrotra, Endocrinologist
Dr.Leenatha Reddy, Diabetes Specialist
Dr.Ravi Shankar.E, Endocrinologist
Dr.Surya Pavan Reddy, Diabetes Consultant
Address
Road No 72, Opp. Bharatiya Vidya Bhavan School,
Film Nagar, Jubilee Hills,
Hyderabad, Telangana 500033
We have put together a list of the best endocrinologists in Hyderabad for your reference.
Yashoda Hospital, Secunderabad
Yashoda hospital is a well-known name for residents of Hyderabad. The hospital delivers hi- end medical care to its patients. Diabetes department at the hospital is well-equipped with required technological support and has best diabetologists on board.
Salient Features
Facility of well-equipped diabetic foot clinic
Provision of CGMS (Continuous Glucose Monitoring System)
State-of-art laboratory facilities for diabetes research
Use of Colour Doppler and Vascular Doppler for diabetic foot examination
Use of Nerve Conduction Velocity for diabetic neuropathy and Autonomic Neuropathy
Facility of 2D echo equipped with Colour Doppler to check heart pumping (ejection fraction)
Facility of insulin pump
Provision of Resting ECG
Foot Imprinter
for treating complications of diabetes
Esteemed panel of doctors
Dr. Arun Guddeti, Endocrinologist
Dr. Raman Boddula, Endocrinologist
Address
Alexander Road,
Secunderabad - 500003
Continental Centre for Endocrinology & Metabolic Disorders, Gachibowli
Continental Centre for Endocrinology and Metabolic Disorders situated in Gachibowli is one of its kind medical unit dedicated to endocrinological and metabolic disorders. The hospital has state-of-art infrastructure and latest technological support. Also, the highly qualified team of endocrinologists ensures complete care of patients and their quick recovery.
Salient Features
NABH accredited
NABL certified laboratory
JCI accreditation
Expert panel of doctors comprising diabetologists, endocrinologists and physiotherapists
Comprehensive treatments available for every ailment related to diabetes
Use of latest technology to ensure high quality treatment
Customized care plans available
Special help desk available for international patients
Diabetes treatment for pregnant women
Esteemed panel of doctors
Dr. Sunil Epuri, Consultant Endocrinologist
Dr. Praveer R Mathur, Diabetes Specialist
Address
Plot No. 3, Road No. 2,
IT & Financial District,
Nanakramguda, Gachibowli,
Financial District,
Nanakram Guda,
Hyderabad - 500035
---
Medicover Hospital, Madhapur
Medicover Hospital in Madhapur has made a mark for itself and has become a preferred medical unit for the residents Hyderabad. The hospital adheres to international safety and hygiene protocols. Staff members are kind and provide compassionate medical service. The hospital has all required technology and team of highly qualified endocrinologists to treat diabetes and its related disorders.
Salient Features
250 bedded hospital
Use of advanced air conditioning system that emits fresh air
7 state-of-art operation theaters
All operation theaters are equipped with Laminar Air Flow and HEPA filters
85 beds reserved for ICU
NABH accreditation
Complete health care package for diabetes patients
Monitoring of blood glucose level
Use of latest technologies and equipment
Expert endocrinologists
Diet counseling sessions for diabetes patient
Excellent infrastructure
Well-equipped laboratory
Esteemed panel of doctors
Dr. Md. Yousuf Khan (Zeeshan), Endocrinologist
Address
Behind Cyber Towers,
In the Lane of IBIS Hotels,
Hitech City, Madhapur, Hyderabad
---
Citizens Hospital, Nallagandla
Citizens Hospital in Nallagandla is a multi-specialty medical unit that emphasizes on delivering quality medical care. The hospital has also invested in latest technologies that are employed to diagnose and treat a wide spectrum of disorders. Team of diabetologists ensure that the patients gets access to best treatment to keep blood glucose level in check.
Salient Features
Personalized approach for treatment of every diabetic patient
Treatment of diseases associated with diabetes, such as diabetic foot, diabetic nephropathy etc.
Endocrinologists collaborate with other specialists in order to maximize benefits of treatments
Provision for consultation, diagnosis and therapy for diabetes patient
Complete treatment package for diabetes patient
Regular monitoring of blood sugar
Esteemed panel of doctors
Dr. Kalyan Chakravarthy, Endocrinologist
Address
Near Aparna Sarovar,
Nallagandla, Seri-lingampally,
Hyderabad, Telangana 500019
Sunshine Hospital, Secunderabad
Sunshine group of hospitals is a renowned chain of multi-specialty medical units that are well-known for rendering best quality medical service. Endocrinology unit at the hospital covers wide range of gland disorders ranging from diabetes to complex pituitary disorders. Expert diabetologists are available for consultation, diagnosis and treatment of diabetes.
Salient Features
Team of best endocrinologists
Complete diabetic care package
Treatment of problems associated with diabetes, like diabetic foot etc.
State-of-art infrastructure
Facility of insulin pump
Customized treatment for every diabetic patient
Nutrition counseling for diabetes patient
Esteemed panel of doctors
Dr. Shiva Shankar Polavarapu, Diabetologist
Dr. Sudha Rani, Endocrinologist
Address
Penderghast Road,
Opposite Parsi Dharamsala,
Behind Paradise Hotel,
Secunderabad, Telangana 500003
Yashoda Hospital, Malakpet
Yashoda hospital in Malakpet is a famous health care unit in Hyderabad. It has received several prestigious accolades and awards and has been voted as the best multi-specialty hospital in Hyderabad by "The Week" in the year 2015. It is one of the most frequented hospital in the city as the medical services offered by it are of high standard. Endocrinology unit of the hospital delivers best treatment for diabetes and other disorders.
Salient Features
Diabetes screening for suspected patients
Management and elaborate monitoring during pre-operative and postoperative phase for diabetes patients
Implementing standard international protocols to fight diabetes
Provision for insulin pump
Establishment of diabetic foot clinic for comfort of diabetes patients
Facility of resting ECG
Provision of CGMS (Continuous Glucose Monitoring System)
Team of expert endocrinologists
State-of-art infrastructure
Esteemed panel of doctors
Dr. Vijay Sheker Reddy, Endocrinology Consultant
Dr. Vineet Kumar Surana, Endocrinology Consultant
Address
Nalgonda X Roads,
Malakpet, Hyderabad - 500036
Medicover Hospital, Secretariat
Medicover hospital located on Secretariat road is one of the best multi-specialty hospitals in Hyderabad. There is a special endocrinology unit at the hospital that treats disorders like diabetes, pituitary gland disorders, thyroid disorders etc.
Salient Features
NABH accreditation
Facility of 300 beds
State-of-art operation theaters that are equipped with laminar air flow and HEPA filters
85 bedded ICU
Use of latest technologies and medical procedures
Safety and hygiene protocols
Team of highly qualified endocrinologists
Monitoring of blood sugar level
Esteemed panel of doctors
Dr. Faraz Faristha, Endocrinologist
Address
#5-9-22, Sarovar Complex,
Secretariat Road, Saifabad,
Hyderabad, Telangana - 500063