Best Hospitals in Chandigarh
Following are the top hospitals in Chandigarh:
Pristyn Care
This clinic is one of the highly equipped health care providers that follow all the safety measures and world-class health care guidelines to treat diseases like Piles, Hemorrhoids, Bawaseer, Fistulas, Hernias, Anal Fissure, Gallstones, Pilonidal Sinus, Bleeding Disorders, Ruptured Hymen, Female Urinary Tract Problems, and Vaginal Discharge with a Foul Smell.
We follow strict safety measures like thermal screening of the patients and regular sanitization of hospital equipment. Visit Pristyn Care to undergo the best and safest surgical procedures like Hymenoplasty, Laser Piles Treatment, Pregnancy Care, Pelvic Pain Management, Laparoscopic Hernia Repair Surgery, Laser Fistula Surgery, Circumcision, and Laser Vaginal Tightening.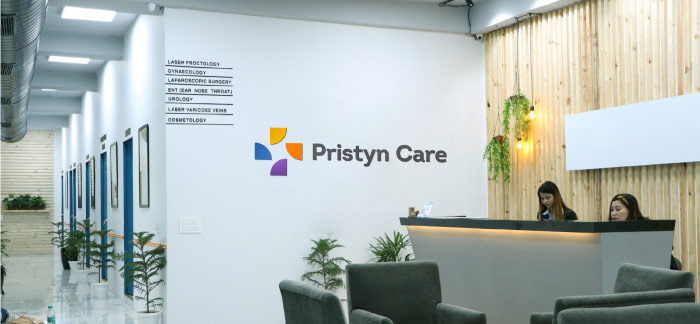 Timings: Monday-Saturday (10:00 AM-8:00 PM)
Speciality: General Surgeon, Gynaecologist
Address
No 1599, 22B, Sector 22, Chandigarh, 160022
Post Graduate Institute of Medical Education & Research (PGIMER)
Providing high class and unparalleled service with regards to education, research and treatments for the healthcare domain, PGIMER has ensured that it lives up to its name of being a premier institution that genuinely cares about people. The hospital has a strong reputation; both in India and abroad for rendering top class facilities to patients for multi disciplinary medical concerns.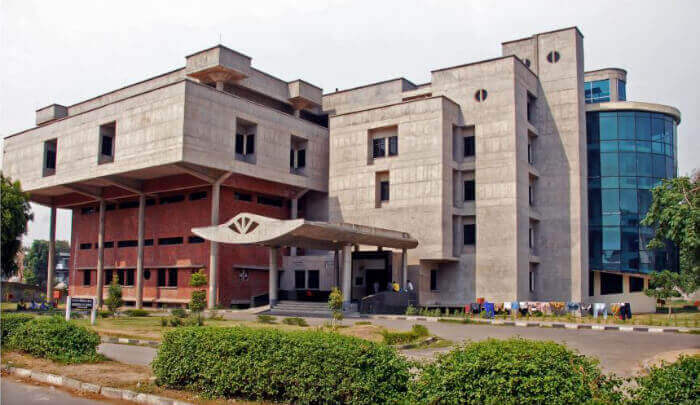 Salient Features
2 awards from FICCI for healthcare excellence in the year 2014
Highest quality of service and patient care
Specialized team of expert doctors
Excellent infrastructure to ensure proper healing
1948 hospital beds with almost 100% occupancy
Esteemed panel of Doctors
Dr. V.K. Arya, Anesthesiologist
Dr. Shiv Bagga, Cardiologist
Dr. Sachin Anant Kuthe, Cardiovascular Surgeon
Dr. Pinaki Dutta, Endocrinologist
Dr. S.V. Rana, Gastroenterologist
Dr. Vikas Gupta, General Surgeon
Dr. Vivek Kumar, Nephrologist
Dr. Akshay Anand, Neurologist
Dr. Manju Mohnty, Neurosurgeon
Dr. Prema Menon, Pediatric Surgeon
Dr. Santosh Kumar, Urologist
Dr. Sushmita Kaushik, Ophthalmologist
Dr. Sunil Gaba, Plastic Surgeon
Dr. Sudesh Pebam, Orthopedics (Pediatric)
Address
Sector-12, Chandigarh,
Pin - 160 012, India
Phone: 0091-172-2746018, 2756565, 2747585
Fax: 0091-172-2744401, 2745078
INSCOL Hospital
INSCOL is a private hospital based in Chandigarh that caters to the medical needs of patients with regards to multi specialty ailments. High standards in terms of facilities, doctors, nursing staff and equipment are aspects that make this hospital a preferred health care destination.
Salient Features
50 hospital beds for treatments
Special indoor facilities to make treatments affordable
Well equipped ICU
3 equipped operation theaters
Collaboration with major insurance companies
Special home care program
Expert doctors
Esteemed panel of Doctors
Dr. K.K. Gombar, Anesthesiologist
Dr. Anita Sharma, Cardiologist
Dr. Bimal D. Singh, Specialist (Cosmetic Dentistry)
Dr. Vimmy Mody, Dermatologist
Dr. Rishi Raj, ENT Specialist
Dr. Sandeep Pal, Gastroenterologist
Dr. Ashish Dharmik, Surgeon (General & Pediatric)
Dr. Virpal J. Singh, Gynecologist
Dr. J.P. Singhvi, Neurologist
Dr. Harinder Batth, Orthopedic Surgeon
Dr. Rana Singh, Specialist (Radiodiagnosis)
Dr. Karun Singla, Urologist
Address
SCO 18-19, Sector 34-A,
Chandigarh - 160022, INDIA
Phone: +91 172 5088883, 2667897
Fax: +91 172 2606782, 4610410
Ivy Hospital
Promoted by the Ivy Healthcare Group, the Ivy Hospital in Mohali is a tertiary treatment and care providing institution. It specializes in treating patients for over 20 medical specialties and is known for provision of excellent facilities and high quality treatments.
Salient Features
200 hospital beds for treatments
More than 1 lakh patients treated annually
Qualified paramedical staff and expert doctors
Ethical medical practices
Hi-tech equipment
Excellent infrastructure facilities
Esteemed panel of Doctors
Dr. Rajeev Dhunna, Anesthesiologist
Dr. Raman Singla, Bariatric Surgeon
Dr. Rohit Modi, Cardiologist
Dr. K.K. Suri, Surgeon (Cardiovascular & Thoracic)
Dr. Gagan Priya, Endocrinologist
Dr. Dhiraj Gurvinder Singh, ENT Specialist
Dr. Ravinder Goyal, Gastroenterologist
Dr. Gursimran Singh, Surgeon (Laproscopic & General)
Dr. Sunaina Bansal, Gynecologist
Dr. Jatin Sareen, Oncologist (Medical)
Dr. Vijay Bansal, Oncologist (Surgical)
Dr. Vineet Saggar, Neurosurgeon
Dr. Avinash Srivastava, Urologist
Address
Sector 71, Mohali
Phone: +91-172-7170000
Mobile: +91-99888-85666
Silver Oaks Hospital
Silver Oaks Hospital in Chandigarh is a multi-specialty health care institution that has shown remarkable progress from its inception to become one of the known entities in the medical domain. Known for its high medical standards and brisk service, the hospital has made a strong mark for itself in Chandigarh with regards to health care providers.
Salient Features
Over 30 medical disciplines provided with treatments
135 hospital beds for treatments
14 beds for CCU & ICU
Medical tourism facilities for international travelers
Highest quality care guaranteed at affordable prices
Central air conditioning
24X7 ambulance, blood bank, pharmacy and laboratory services
Esteemed panel of Doctors
Dr. Urvashi Kaul, Dental Specialist
Dr. R.J. Dash, Endocrinologist
Dr. Manish Ahuja, Urologist
Dr. Pankaj Gandotra, Oncologist
Dr. Ashok Sharma, Surgeon (Laproscopic & General)
Dr. Shailesh Ojha, Anesthesiologist
Dr. V.K. Kak, Neurosurgeon
Dr. N.S. Sandhu, Pediatric Surgeon
Dr. Navjit Singh Sandhu, Nephrologist
Dr. Harnoor Sandhu, Psychologist
Dr. Bhushan Kumar, Dermatologist
Dr. Manjari Bhargava, Gynecologist
Dr. Ashootosh Bhardwaj, Cardiologist
Dr. B.C. Sreedhar, Radiologist
Address
Phase IX, Sector - 63,
SAS Nagar, Mohali, Punjab
Phone: 91 - 172 - 5097112, 91 - 172 - 5097113
Emergeny Number(s): 91 - 172 - 5097112
Fax Number(s): 91 - 172 - 5094124
CMC (Cheema Medical Complex) Hospital
Serving patients with utmost care and compassion for more than 2 decades, the CMC Hospital in Chandigarh presents itself as a health care entity that spells quality in every aspect of treatment and care. Affordable pricing that suits masses is a stand out point for this premier medical institution.
Salient Features
60 bedded hospital for multi specialty treatments
Modern facilities
Fully equipped child and adult ICU
Highly qualified administrative, support and nursing staff
Globally acclaimed team of doctors
Excellent use of technology
Esteemed panel of Doctors
Dr. Vaneet Nagpal, Anesthesiologist
Dr. Sandeep Singh Eigan, Dental Specialist
Dr. Sartaj Singh Buttar, ENT Surgeon
Dr. Parampreet Ghuman, Gynecologist
Dr. Harsh Kumar, Surgeon (Laproscopic & General)
Dr. Jasbir Singh Ahluwalia, Nephrologist
Dr. Ashish Gupta, Neurosurgeon
Dr. Rachna Kumar, Ophthalmologist
Dr. Ravinder Puri, Orthopedic Specialist
Dr. Navjot Cheema, Radiologist
Dr. Rajan Sharma, Urologist
Address
Phase-IV, Near Telephone Exchange,
S.A.S. Nagar, Mohali (Punjab) -160059
Reception: 98764-05771, 98154-00070, 80549-22340
Emergency no: 0172-2226124,0172-4008070, 80549-22340
Hotline no: 98154-00070
Ambulance: 80549-22351