Top 10 Hospitals with Best Research Facilities
Following are the 10 hospitals with best research facilities in India:
All India Institute of Medical Sciences (AIIMS), Delhi
Established by a Parliament act in the year 1956, the AIIMS in Delhi was born with a mission to excel in caring and treatment of patients. It was also initiated to teach students to become world class medical professionals along with conducting comprehensive research in the field of health care. AIIMS is at the forefront of research activities; both basic science and clinical research.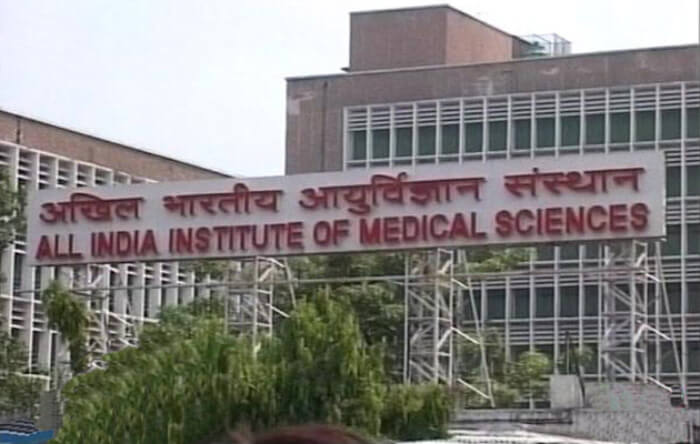 Salient Features
600+ funded projects; both extramural & intramural
Numerous research studies initiated without funds
Postgraduates and faculty involved in research activities
All ethical and regulatory guidelines followed
Various courses for research methodology available
Vibrant environment for research activities
Excellent facilities available
Esteemed Advisory Committee members
Prof. M.K. Bhan, Chairman
Prof. V.M. Katoch, Alternative Chairman
Prof. Vijay Raghavan, Member
Prof. M.C. Mishra, Member
Prof. T.K. Chandrashekhar, Member
Address
Ansari Nagar, New Delhi - 110029
---
Apollo Hospitals Education and Research Foundation (AHERF), Chennai
AHERF in Chennai is recognized by DSIR (Department of Scientific and Industrial Research) as an autonomous body for conducting research activities, educational programs and training professionals for ensuring quality medical care. As a dedicated organization for research activities, the AHERF has established a strong foundation and aims to spearhead research activities in India.

Salient Features
Research activities conducted for impacting health, industrial, economic and social needs
Competent researchers and clinicians
Hi-tech therapeutic and diagnostic facilities
Excellent system for medical recording
Eminent health care professionals and scientists on advisory body
More than 25 scholars engaged in research
3500 square feet laboratory
Research and development for supporting Sapien Biosciences
Esteemed Advisory Committee members
Padam Shri Prof. Ranjit Roy Chaudhury, Chairman
Prof. N.K Ganguly, Advisor
Dr. Anupam Sibal, Group Medical Director
Prof. Satish Kumar Agarwal, Senior Consultant
Prof. Sita Naik - Advisor to the Chairman
Address
Ali Towers III Floor, 55 Greams Road,
Chennai 600006, Tamil Nadu, India
---
Post Graduate Institute of Medical Education and Research (PGIMER), Chandigarh
Research activities are an important and integral aspect for PGIMER in Chandigarh. Clinical as well as basic science research activities are conducted at this institution. Needs of society form the base for research conducted here.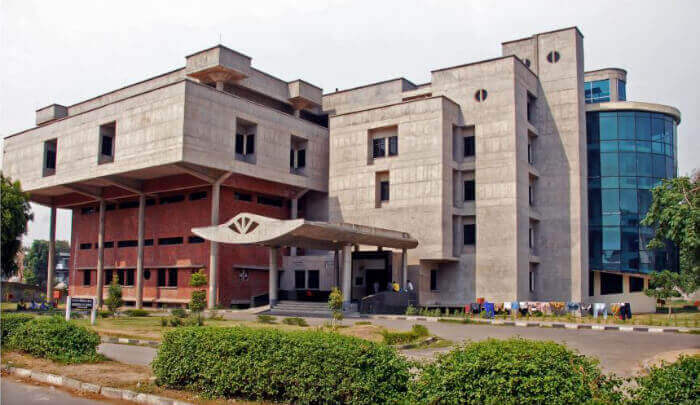 Salient Features
Both international and national guidelines adhered to for research activities
Expert committee clearance sought for conducting research
Specialized medical areas of national interest form research bases
Research activities acclaimed by both national as well as international forums
Numerous members awarded at national level
Over 500 articles pertaining to research published annually
Esteemed Advisory Committee members
Dr. Savita Malhotra, Chairman
Dr. S.K. Jindal, Member
Dr. D.K. Bhasin, Member
Dr. Rajinder Singh, Member
Dr. Pratibha Singhi, Member
Dr. R.K. Ratho, Member
Address
Sector-12, Chandigarh,
Pin- 160 012, India
---
Tata Memorial Center, Navi Mumbai
The Tata Memorial Center in Navi Mumbai conducts exclusive cancer research activities under the Advanced Centre for Treatment, Research and Education in Cancer (ACTREC). The Tata Memorial Hospital is included under the umbrella of Tata Memorial Center and has been a revolution in cancer treatments. The research facility conducts basic as well as clinic research activities.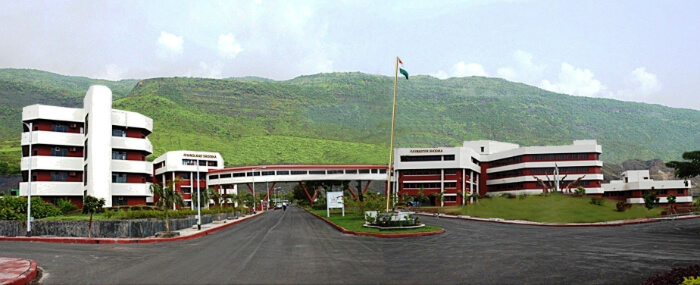 Salient Features
ACTREC possesses 100 bedded fully functional hospital along with research activities
Hi-tech therapeutic and diagnostic facilities
Research primarily focused on the molecular mechanisms resulting in human cancers
Highest quality infrastructure
Equipped administration
Hostel facility rendered to research scholars
Different PhD programs available for aspirants
Esteemed Advisory Committee members
Dr. Shunhada Chiplunkar, Director (ACTREC)
Dr. Sudeep Gupta, Dy. Director (ACTREC)
Dr. Dibyendu Bhattacharyya, Lead investigator (Basic research)
Dr. Milind Vaidya, Lead researcher (Oral cancer)
Dr. Sanjeev Waghmare, Lead researcher (Cellular and molecular mechanisms)
Address
ACTREC, Kharghar,
Navi Mumbai - 410 210, INDIA.
---
Bhopal Memorial Hospital & Research Center, Bhopal
The research facility at Bhopal Memorial Hospital & Research Center in Bhopal was initiated with an aim to pacify the after effects of the Bhopal gas tragedy and especially methyl isocyanate. It was formed in the year 2004 as an equipped facility and has since then being engaged in comprehensive research activities.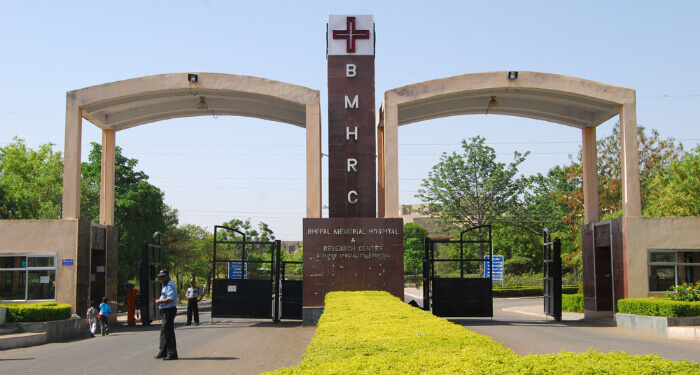 Salient Features
Cross disciplinary and streamlined approach to research activities
Various aspects with regards to biotechnology under scope of research
Molecular diagnostic facilities
Expert faculty
Excellent infrastructure available for research
Esteemed Advisory committee members
Dr. Prof. Manoj Pandey, Director
Dr. Punit Gandhi, Head researcher
Dr. Ravindra Samartha, Assistant Prof. (Training & Research)
Dr. Protiti Bose, Staff (Research)
Address
Raisen Bypass Road, Bhanpur,
Bhopal, Madhya Pradesh 462038, India
---
Chennai Medical College Hospital and Research Center, Tamil Nadu
The research activities at the Chennai Medical College Hospital and Research Center in Tamil Nadu was initiated with the aim of cultivating the habit of research in students and make them familiar with research methodologies. The center provides extensive training to students and motivates them in research participation. With the hospital facility available at this center, students have comprehensive exposure to the field of medicine.

Salient Features
Extensive training provided to students for research participation
Almost every branch of medical science under scope of research
Excellent facilities provided for research activities
Exclusive campus
Best advisors and professors to guide in research activities
Esteemed Advisory committee members
Dr. P.G. Sankaranarayanan, Chairman
Dr. P. Thirumalai Kolundu Subramanian, Research cell head
Dr. S. Manickavasagam, Secretary
Dr. A. Uma, Researcher (Microbiology)
Dr. S.D. Nalina Kumari, Researcher (Anatomy)
Dr. Kalavathy Ponniraivan, Researcher (Biochemistry)
Address
Irungalur Village,
Manachannallur Taluk,
Trichy- 621105.
---
GCS Medical College Hospital & Research Center, Ahmedabad
The GCS Medical College Hospital & Research Center in Ahmedabad was recognized by the Government as a premier institution and was hence assigned the task of developing a new college for medical sciences. The extensive research activities conducted at this center have been acknowledged by the medical fraternity.
Salient Features
Some of the best medical professionals involved in research
Hi-tech infrastructure facilities
Comprehensive research activities
Good facilities for research
Medical journal published for research departments
Esteemed Advisory committee members
Dr. Kirti M. Patel, Chairman
Dr. Urvesh Shah, Secretary
Dr. R.K. Dikshit, Member
Dr. Vilas J. Patel, Member
Dr. Ajay Munshi, Member
Dr. C.B. Jani, Member
Dr. K.N. Sonaliya, Member
Address
Opp. D. R.M. Office, Nr. Chamunda Bridge,
Naroda Road, Ahmedabad-380 025. Gujarat, India
>
---
Sankara Nethralaya, Chennai
The Vision Research Foundation was initiated in the year 1978 under the Sankara Nethralaya as the need to study in the Ophthalmic domain was quite less in India. Since then, this research foundation has conducted extensive research in the stream and still continues its efforts for exploring human eye.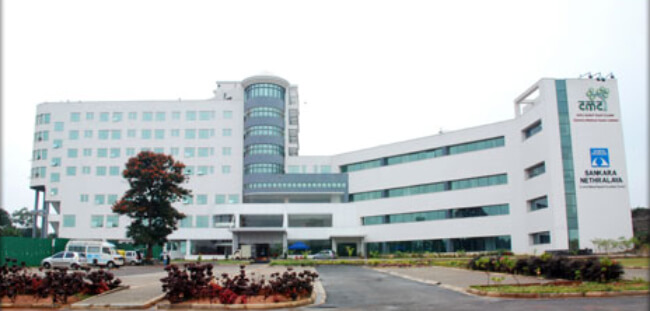 Salient Features
Advanced infrastructure facilities
Dedicated and qualified team for research activities
Acclaimed globally
Comprehensive laboratory
Research for Stem Cell and Nanotechnology conducted
Esteemed Advisory Committee members
Dr. Ronnie Jacob George, Director
Dr. S. Krishnakumar, Dy. Director
Dr. Srujana Chitipothu, Co-ordinator
Address
No. 18, College Road,
Nungambakkam, Chennai - 600 006,
Tamil Nadu , India.
---
Sri Ramachandra Medical University and Medical Center, Chennai
The central research facility at the Sri Ramachandra Medical University and Medical Center in Chennai has gained center of excellence status. The facility was established in the year 2007 for conducting comprehensive research activities.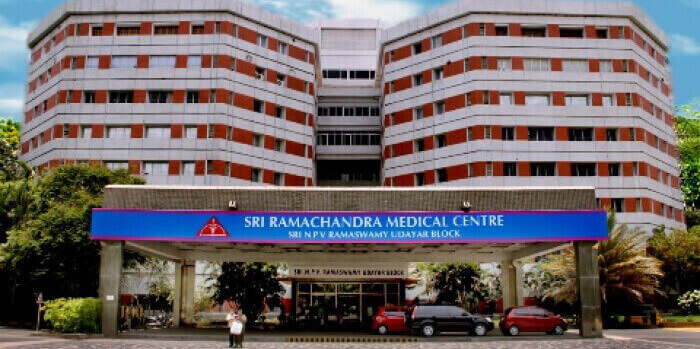 Salient Features
Spread across an area of 25 thousand sq ft
Sophisticated equipment
High class infrastructure facilities
Different scopes of research conducted
Research projects with international collaboration also conducted
Other sponsored projects undertaken
Esteemed Advisory Committee members
Dr. S.P. Thyagarajan, Chairman
Dr. Sathyamurthi, Member
Dr. Nalini Ganesan, Member
Dr. M. Ravi, Member
Dr. Arun Balakrishnan, Member
Dr. Venkat Manohar, Member
Address
Sri Ramachandra University,
No.1 Ramachandra Nagar, Porur,
Chennai - 600 116, Tamil Nadu, India.
---
KEM Hospital Research Center (KEMHRC), Pune
Initiated in the year 1973, the KEMHRC is primarily focused on research aspects related to health, population control, children health issues and hygiene. Various clinical trials are underway at this esteemed center.
Salient Features
Close to 30 research projects taken up annually
Specialized Vadu Rural Health Program undertaken for diarrhea outbreak in Vadu village
Special center developed in Pabal village for development training and women's health
Comprehensive facilities
Hi-tech equipment
Expert advisors
Equipped departments
Esteemed Advisory Committee members
Dr. Anand Pandit, Researcher (Pediatrics)
Dr. Chittaranjan Yajnik, Head researcher (Diabetes)
Dr. K.J. Coyaji, Head researcher (Gynecology)
Dr. S.S. Naik, Head researcher (Biochemistry)
Dr. Milind Gadkari, Head researcher (Clinical)
Address
Sardar Moodliar Road, Rasta Peth,
Pune 411 011, Maharashtra, INDIA
---